Makkah hotel to hire over 1,000 staff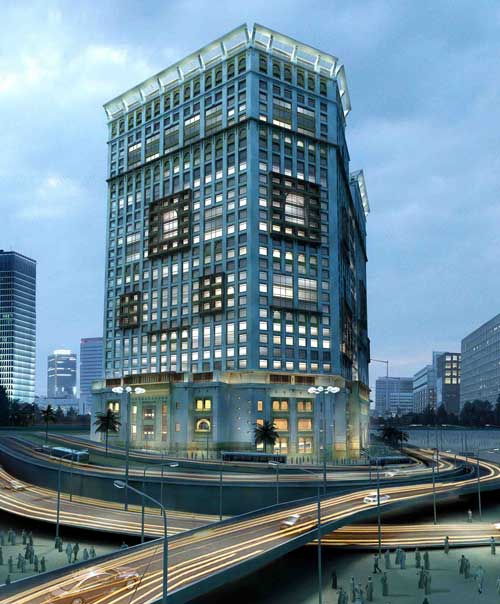 Abdul Latif Jameel Real Estate Investment Co. (ALJREIC), the developer of the Jabal Al Kaaba project, is looking to hire more than 1,000 candidates ahead of the opening of the 1,743-room Anjum Hotel in Makkah in the second quarter of 2013.
The company is giving top priority to Saudi nationals, in adherence to the guidelines of the Saudi Ministry of Labour.
"We are looking for Saudi candidates as well as Muslim candidates from other countries, due to the nature of the city of Makkah, who are passionate about the hospitality sector and want to build a career in this industry. Our company has a reputation for offering a highly rewarding working environment that presents numerous opportunities for career progression and personal development," said Yousef Abdul Latif Jameel, Chairman of ALJREIC.
Anjum Hotel is creating several job opportunities in the hospitality sector that is contributing towards achieving the Saudization goals of the Ministry of Labour.
The hotel will offer jobs across its different departments, including front office, maintenance, engineering, food & beverage, housekeeping, IT, human resources, procurement, and sales & marketing. Muslim candidates, whether nationals of Saudi Arabia or other countries, have an opportunity to apply and work at "Anjum" hotel, located in Makkah.
"Today's young Saudi generation is educated, self-confident, creative and energetic, and we are keen to offer them an opportunity to demonstrate their skills and grow their careers in the hospitality sector. We are aiming to attract hardworking, talented candidates with a minimum of two years experience in the field from within the Kingdom of Saudi Arabia and other parts of the world, to work with us in an organisation that is committed to the development and growth of its team members," said Jameel.
Follow Emirates 24|7 on Google News.