One kg of heroin found in man's stomach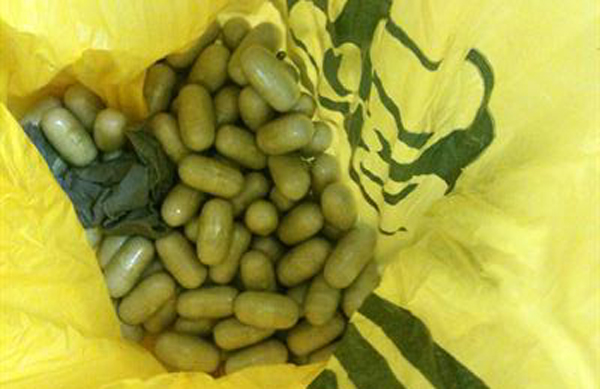 Kuwaiti customs authorities found nearly one kg of heroin concealed inside the stomach of an Afghan expatriate as he landed at the airport, a newspaper in the oil-rich Gulf emirate reported on Tuesday.
The unnamed man, who works as a crane driver for a company in the capital Kuwait City, had arrived from Afghanistan as a transit passenger through an airport in another Gulf country, Alanba said.
"Customs officials at the airport suspected the man and asked him to open his bags…after searching the bags, they did not find anything," the paper said.
"But they remained suspicious, so they took him to the hospital where pictures showed he had a strange object inside his stomach…after he was given laxatives, nearly 86 heroin capsules weighing around one kg came out of his stomach….he is still under investigation to reveal the source of the drugs."
Follow Emirates 24|7 on Google News.