Qatar's ex-ruler is now 'the Emir father'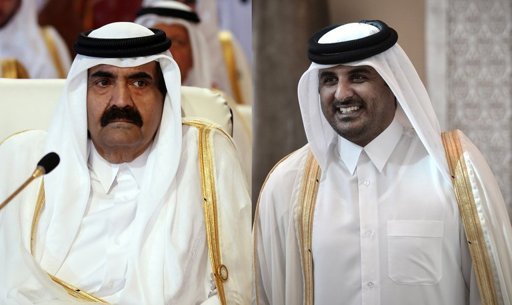 Qatar's ex-ruler Sheikh Hamad bin Khalifa al Thani, who abdicated for his son this week, has been given the title 'the Emir father'.
Qatar's new Emir Sheikh Tamim bin Hamad Al Thani gave his father the new title in his first Emiri decree since he took power of the world's largest gas exporter.
"The decree set the official title of former Emir Sheikh Hamad bin Khalifa Al Thani as the Emir father," the official Qatari news agency (QNA) said.
It said the decree, to be published in the official gazette, took effect from the date of issuance on Thursday.
The 61-year-old Sheikh Hamad, who had ruled Qatar for nearly 18 years, said this week he had abdicated in favour of his 33-year-old son to allow the younger generation to run the country, the wealthiest nation by GDP per capita.
Follow Emirates 24|7 on Google News.