Ramadan moon-sighting panel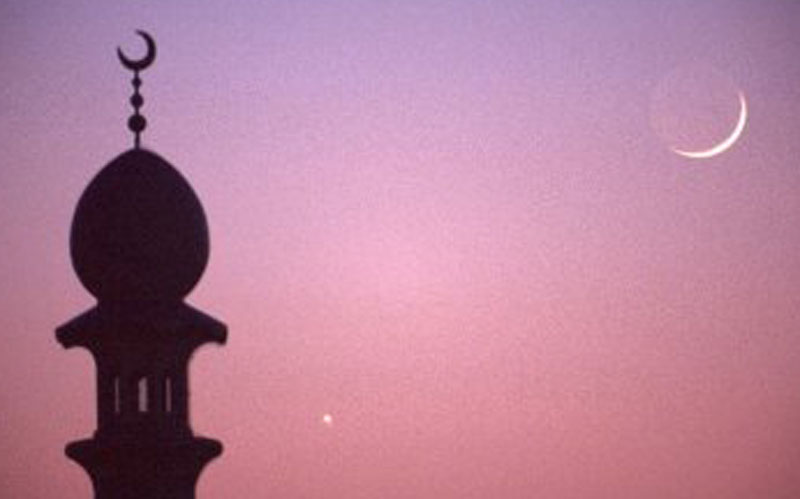 Sultan bin Saeed Al Badi, UAE Minister of Justice, has issued a decision to set up the moon-sighting committee for the Holy Month of Ramadan in Hijri 1436, corresponding to 2015.

The committee, chaired by the Minister of Justice, includes Sultan Saeed Al Badi, the Under-Secretary of Abu Dhabi Judicial Department, along with a number of officials.

The decision called on all the Sharia Courts nationwide to detect the crescent moon and inform the committee.

The committee will hold a meeting after Maghreb prayer on Tuesday, 29th of Sha'aban, Hijri 1436, corresponding to June 16, 2015, at the Judiciary Department in Abu Dhabi.
Saudi to start Ramadan moon-sighting Tuesday

Saudi Arabia has called on Muslims to sight the moon on Tuesday night to decide whether the fasting month of Ramadan will begin on Wednesday or Thursday.
The Supreme Court said on Tuesday June 16 would be the 29th of the lunar month of Shaaban and urged citizens to report to any court in case the moon is sighted.
"All Muslims in the Kingdom are invited to sight the moon on Tuesday night. Those who sight it by naked eye or by telescope should go to the nearest court and testify to the sighting," the Court said in a statement carried by local newspapers.
Saudi astronomers have ruled out moon-sighting on Tuesday and expect Ramadan to begin on Thursday June 18.
Follow Emirates 24|7 on Google News.