Saudi jet aborts take-off after accident on apron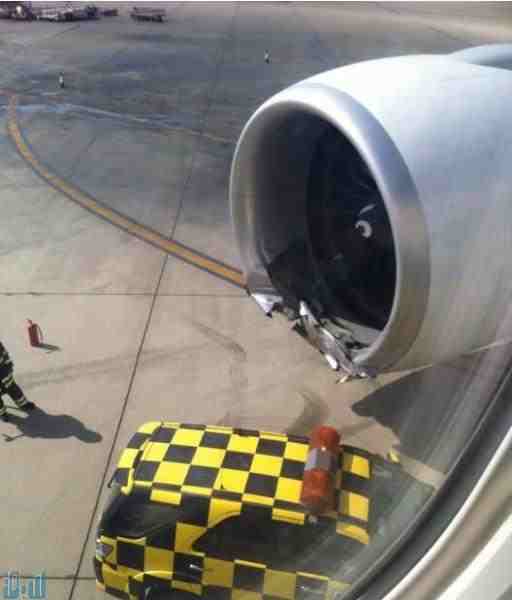 A Saudi passenger aircraft aborted takeoff in the Gulf Kingdom after hitting a pole on the runway near the airport, causing damage to its engine fans and one tyre.
The Boeing 777, which had many passengers on board, was preparing to take off from the Western Red Sea port of Jeddah to the capital Riyadh when the accident occurred.
"The accident was caused after a chain connecting the aircraft to the vehicle snapped as it was pushing the plane back to prepare for takeoff," Sabq newspaper said.
"The accident caused panic among the passengers mainly among women and children…all the passengers were evacuated from the plane and sent back to the airport to wait for another aircraft," it added without mentioning how many passengers were on board when the accident occurred on Sunday.
Follow Emirates 24|7 on Google News.