Saudi man kills wolf to avenge his sheep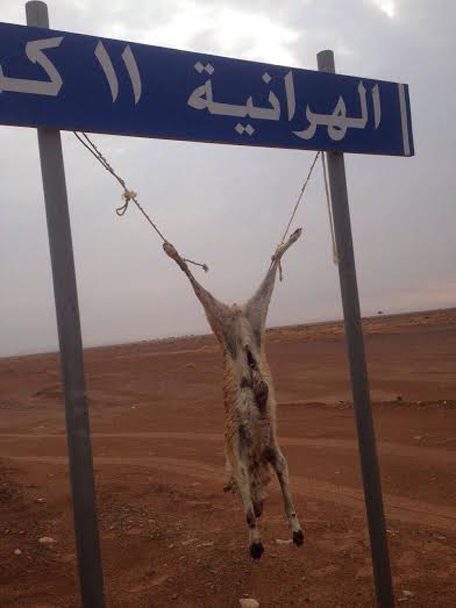 A Saudi farmer chased a wolf for more than 30km and then ran it over by his four-wheel drive car after it killed four sheep on his farm.
The farmer said he decided to chase the wolf and kill it to protect his sheep and the other farms near the central town of Afif.
"I chased it for more than 30km until it reached sand dunes…when it was exhausted and stopped, I ran my vehicle over it and killed it," the unnamed farmer told 'Sabq' newspaper.
The newspaper said he hanged the animal on the road in line with local tradition.
Follow Emirates 24|7 on Google News.