Saudis searching for Indian mum find UAE brother, sister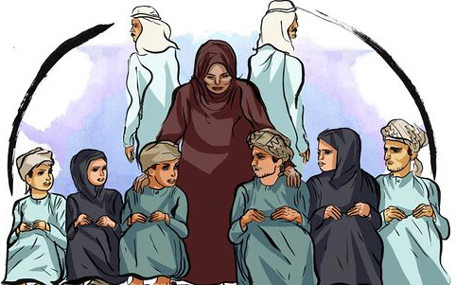 A 41-year-old Saudi woman and her younger brother searching for their Indian mother after they were taken away from her by their father following the couple's divorce 35 years agom have found an Emirati brother and sister.

Kholoud and her brother were told by the human rights section in Dubai Police that their mother had died and that she had a son and daughter from her Emirati husband.

"We managed to locate the Emirati husband who told us he knew the Saudi girl and her brother when they were children after he married their mother in Saudi Arabia," said Fatima Al Kindi, head of the Women and Children Protection Division.

She told the Arabic language daily 'Emarat Al Youm' that his son and daughter Mohammed and Fatima are now married and live in the UAE.

"He gave us their phone numbers and said he does not mind that they contact each other.

"We gave them the number so they can contact their new family," she said.

Kholoud, 41, had approached Dubai Police to help locate her mother after learning she moved to the UAE from India following her divorce from her father, who died nearly two months ago.

Kholoud said that she was six-years-old and her brother Khaled was four when their father divorced their Indian mother in Saudi Arabia and sent her to India.

"She said that her father deprived her and her brother from seeing their mother again and that they respected his wish after they grew up," Emarat Al Youm said.

Follow Emirates 24|7 on Google News.