Students forced to smell garbage by teacher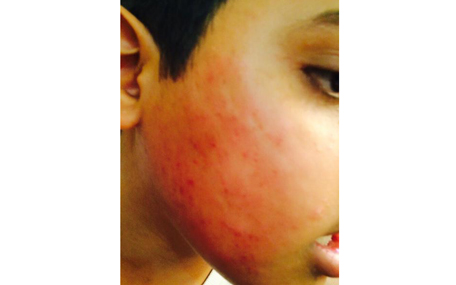 Two sixth grade students were slapped on the face and beaten up by their teacher who also forced them to smell the garbage bin as a punishment for talking in the classroom while he was explaining the lesson.

According to one of the boy's mother, her son returned home with the driver in a terrible condition and was crying badly.

The mother said she called the school and asked the supervisor to give her the school headmaster's mobile number, but the supervisor refused and said he will investigate the complaint.

The mother took her son to the hospita, and took a medical report of what her son suffered of because of the teacher.

The report showed that the boy was beaten on the neck and back, and also hit several times on the face.

The mother then took the doctor's report and went to the police station and filed a complaint against the teacher.

The mother called the Saudi Minister of Education to intervene and start investigating the case. She also requested the minister to punish the teacher as he showed no mercy in dealing with her son.

On the other hand, Makkah Educational District sent out a statement saying that it started immediate investigation in the case and set up a committee to handle the case starting today.
Follow Emirates 24|7 on Google News.