Syrian opposition meeting in Istanbul marred by dissent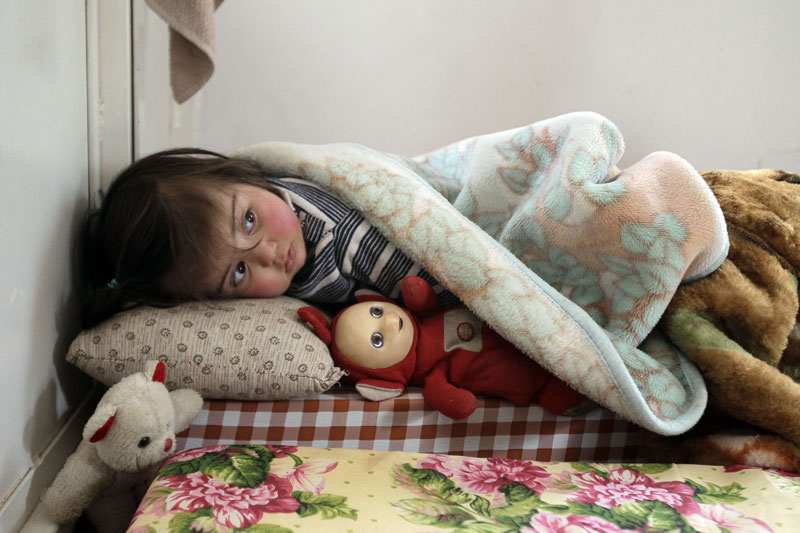 Hundreds of Syrian opponents met in Istanbul on Tuesday to cobble a common vision for an eventual post-Assad era ahead of a key global conference but the gathering was marked by dissent.
The Syrian National Council (SNC) main opposition group unveiled a proposal to lay the foundations of a new Syria to some 400 opponents of President Bashar Al-Assad.
The participants met behind closed doors at a hotel outside Istanbul.
The SNC text highlighted human rights and respect for minorities -- an important concept in a country with multiple ethnic and religious factions living in fear of a civil war.
One of the main objectives of the meeting was to put up a united front prior to Sunday, when the second international conference of the "Friends of Syria" takes place, bringing together most Western and Arabic countries.
"We are holding this meeting as a preparation for the next conference," said Halit Hoca of the SNC.
But unity proved elusive.
The National Coordination Committee for Democratic Change, which groups Arab nationalist parties, Kurds and socialists, shunned the gathering.
Also absent also were a small group of intellectuals, including the prominent Michel Kilo.
Dissent broke out among participants from the start of the meeting with human rights activist Haitham al-Maleh withdrawing from the talks and accusing the SNC of not respecting others and imposing its will.
"I think most (members of the SNC) do not want to cooperate with others," al-Maleh told journalists.
"I want to see that they really want to practice democracy, but until now they are behaving line the Ba'ath party" of Assad, he said.
Al-Maleh, one of the main figures in the anti-regime movement, was one of the eight executive committee members of the SNC before he resigned on March 14, along with two others, Kamal Al Labwani and Catherine Al Telli.
The Kurdish National Council, the main group representing Syria's four million Kurds, also walked out of the meeting.
"We need a specific solution for the Kurdish matter in this paper... They (SNC) said maybe we will discuss this later," said Talal Ibrahim Pach Al Milli.

Ammar Qurabi, leader of the liberal National Movement for Change, said he would not sign the declaration on the future of Syria as he found too "general."
"We staged the revolution against the regime because it didn't allow us to speak freely, but now in this conference for the opposition I couldn't speak freely," he said.
The SNC's executive committee member Bassma Qodmani called on the opposition factions not to sacrifice their "absolutely crucial objective" for organisational concerns that he said were "secondary."
The 10 members of the executive committee of the SNC and leaders of various opposition factions outside the SNC will meet Wednesday to continue discussions on reorganising the opposition, said Ahmad Kamel from the SNC press office.
Follow Emirates 24|7 on Google News.