UAE sends 840 tonnes of aid to cyclone victims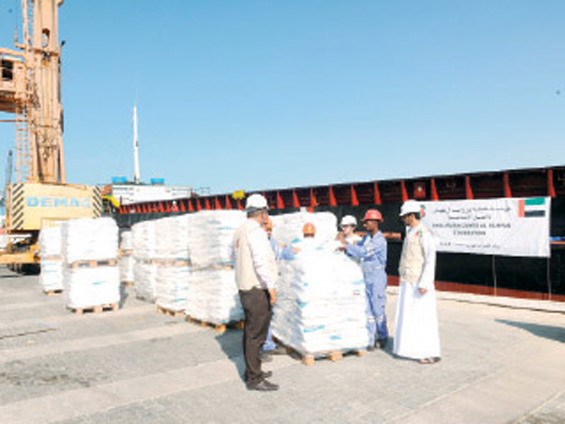 The UAE has sent more than 840 tonnes of medicine, food and other relief aid to Yemen to help the victims of two destructive cyclones that have battered the Arab country.

The Emirates Red Crescent, which supervises official UAE aid to the conflict-hit nation, has already distributed nearly 500 tonnes of aid worth more than 2.9 million to the cyclone victims and more assistance is on its way as part of an ongoing aid programme, according to the UAE Ministry of Development and International Cooperation.

Two planeloads of aid were also sent this week by the Khalifa bin Zayed Foundation while a ship carrying 750 tonnes of food, medicine and fuel sailed towards Aden on Tuesday, the Ministry said in a report published by the semi-official daily Al Ittihad.

"The total aid sent by the UAE to the victims of the two cyclones Chapala and Megh in Yemen has exceeded 840 tonnes… more aid will be sent as part of an ongoing programme ordered by President His Highness Sheikh Khalifa bin Zayed Al Nahyan."

The UAE has also been involved rehabilitating and reconstructing war damaged facilities and services in Aden and other Yemeni areas since it sent troops to the Arab country early this year as part of a Saudi-led coalition to quell an Iranian-backed coup.
Follow Emirates 24|7 on Google News.