Rise of the Indian millionaire: Mumbai beats Beijing, Delhi trumps Shanghai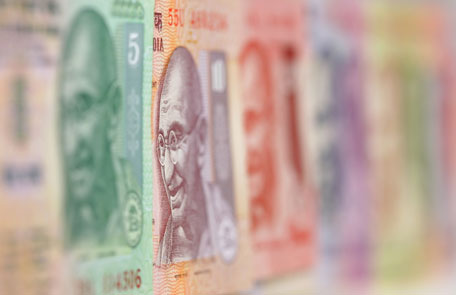 Indians are getting richer - and fast. Faster, that is, than several other countries in the world.
Most studies published of late point in the same direction – one that suggests that the number of new wealthy households in the country is growing faster than anywhere else in the world on the back of a record economic performance seen over the past years.
The latest research from Wealth X, a company providing wealth intelligence, suggests that the growth story of India is yet to unfold and the new decade may belong to this country.
Over the past year, the rise in Indian wealth and the number of wealthy has been impressive – the number of millionaires climbed from 196,000 to 250,000, an increase of 27 per cent.
And aligned to this wealth growth is an equally substantial increase in luxury consumption, suggesting that the rich are now spending more money than what they were doing about a decade back.
This growth is now overshadowing the next door giant China and Japan. The number of super-rich in Japan grew by 3.15 per cent in 2014 and the amount they collectively hold rose by 4.7 per cent.
In China, their population grew by 3.7 per cent in 2014, after declining 5.06 per cent in 2013. The total amount held by the Chinese super rich swelled by 3.3 per cent last year.
In comparison, between 2013 and 2014, the number of ultra-high net worth (UHNW) individuals in India grew by 9.49 per cent while the amount held by them increased 8.34 per cent.
In fact, Indian cities like Mumbai (2,440) and New Delhi (2,130) now house more super rich individuals than Singapore (1,395), Shanghai (1,535) and Seoul (1,095). India's financial capital, has a larger population of UHNW individuals than Beijing (2,415).
Figures suggest that this number is expected to grow steadily. As per data from Economic Intelligence Unit (EIU), there were 481,000 affluent Indians with financial assets worth $100,000 to $2 million each (Dh367,000 to Dh7.3 million) by the end of last year.
By 2020, the EIU reckons that number will grow ten-fold to reach more than 4.9 million households.
Wealth X, too, in its predictions paints a rosy picture. "Looking forward, India will continue to generate new millionaires at a rapid pace," it says, forecasting 437,000 millionaires by 2018, and potentially double that number by 2023.
"The nation also has a young, well-educated population with high levels of entrepreneurship and business ownership, underpinned by a well-developed legal system. As such, wealth creation opportunities will be great, with a comparatively benign macro environment," it adds.
Follow Emirates 24|7 on Google News.