Safe gas cylinder to enter market soon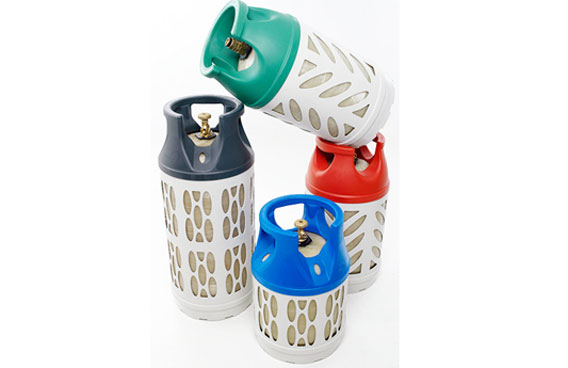 Abu Dhabi authorities are testing a Norwegian-made safe gas cylinder that is nearly 50 per cent lighter than the traditional LPG cylinder, more durable and immune to explosion in case of fire accidents.
A local company in the industrial area of Musaffah just outside Abu Dhabi city gave a demonstration of the cylinder to civil defence officials and it will have to be tested by ADNOC before it is allowed into the market.
On Wednesday, Altaf for Trade and Oil Services set two of such advanced cylinders on fire at its complex in the sprawling Musaffah area for more than 20 minutes but none of them exploded, the semi official daily Alittihad.
"The tests in the presence of the civil defence showed these cylinders are extremely safe and immune to explosion in case of fire," it said.
Several countries have already approved the use of this cylinder, which is produced by Norway's Ragasco AS, a leading worldwide developer and manufacturer of composite LPG cylinders.
Dubbed Complet, the non-metallic based liner and fiber glass reinforced pressure vessel will not explode under any circumstance and the use of non-corrosive materials make it exceptionally durable, according to Ragasco.
"The Complet line of Composite LPG cylinders with its numerous advantages is designed for a variety of LPG applications world-wide. This superior cylinder is made from advanced polymeric and composite materials. The Complet combines safety, quality, design and innovation into the future standard for gas containment," the company said on its website.
"Complet addresses a number of the problems or challenges observed in the industry today. It brings advantages like easy handling and translucency to the end users; branding opportunities and logistics savings to the distributors; corrosion resistance and added safety to the industry."
Follow Emirates 24|7 on Google News.