Safety with E24|7: Cyber bully witness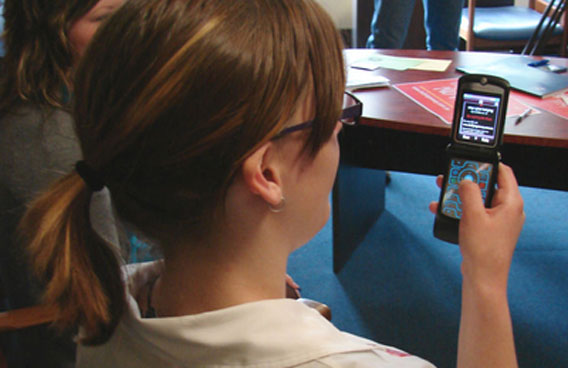 When bullying occurs, there are witnesses. Sometimes, these witnesses are willing to step forward.
In a case of cyberbullying, witnesses are unlikely to step up.

Online bullying can do considerable damage.
Contactable anytime, anywhere due to the large variety of devices available, children are constantly exposed, and highly vulnerable.
In many cases, the bullying remains unseen, because of the option of anonymity on the online spheres.

Pedagogues and technologies have broken their head over the matter. Parents are taught how to better understand their children's online activity, and schools are prepped to recognise a bullied child.

But a key component in any kind of crime – the eye witness – has received little attention when it comes to cyberbullying.

'Bystander Intervention in Cyberbullying', a new study published in the National Communication Association's Communication Monographs, speaks of a 'diffusion of responsibility effect'.

The study sheds light on the behavior of 'bystanders' who 'witness' cyberbullying episodes.

The higher the number of 'bystanders', the less likely intervention would occur during a cyberbullying incident. Moreover, the perceived anonymity of 'bystanders' also reduced the likelihood of intervention, wrote authors of the article Taylor and Francis.

However, the closeness that a particular 'bystander' felt toward the victim was most consistently related to his or her decision to intervene, they claimed.

According to the authors, the feeling of invisibility among online witnesses allows for less adherence to societal standards, and may result in antisocial behavior, a main concern when it comes to the struggle against cyberbullying.

Kapersky Lab, a security specialist recently conducted a research with B2B International, concluding that nearly a quarter (22 per cent) of parents were unaware of online social activity of their children, while nearly half (48 per cent) worried their kids may be victim of cyber bullying.

"Children are vulnerable. When subjected to ongoing bullying, they can develop a whole range of emotional and physical concerns, which can have an adverse effect on their health and academic performance.

"Whether online or offline, parents should keep track of their children's behaviour and activities

"In order to protect them from possible harassment, since it can have damaging and long-term effects," said Samineh I. Shaheem, Director of Learning and Development and Founder of Bolt Down on Bullying Campaign.
Follow Emirates 24|7 on Google News.