Search transit passenger 'with reason'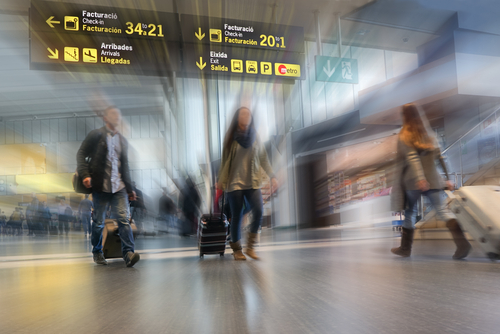 A defence lawyer went out of her way and argued with an Abu Dhabi airport inspector who discovered drugs with a transit passenger, saying he had no right to do the search.

The customs inspector told court that he decided to search the passenger arriving from Latin America after suspecting his behavior while waiting for connection at the transit lounge at Abu Dhabi International Airport.

After searching his baggage, the inspector found heroin stuffed inside shampoo boxes and two liquor bottles.
He called the airport police, who arrested the passenger.
During interrogation, the passenger told the prosecutor that he did not know about the drugs and that he was given the boxes and bottles by another man to hand them over to his brother in his home country.

"During hearings at the criminal court in Abu Dhabi, the lawyer told the judge that the defendant has denied the drugs belong to him and that he was not aware he was transporting drugs," the Arabic language daily 'Al Khaleej' said.
"She then asked the airport inspector why he decided to search the defendant.
"He replied that he suspected his behavior.
"The lawyer then argued that the defendant did not do any illegal move that warranted searching him. She insisted that what the inspector did was illegal," the paper added, without identifying the defendant.
Follow Emirates 24|7 on Google News.