Seychelles honeymoon for royal couple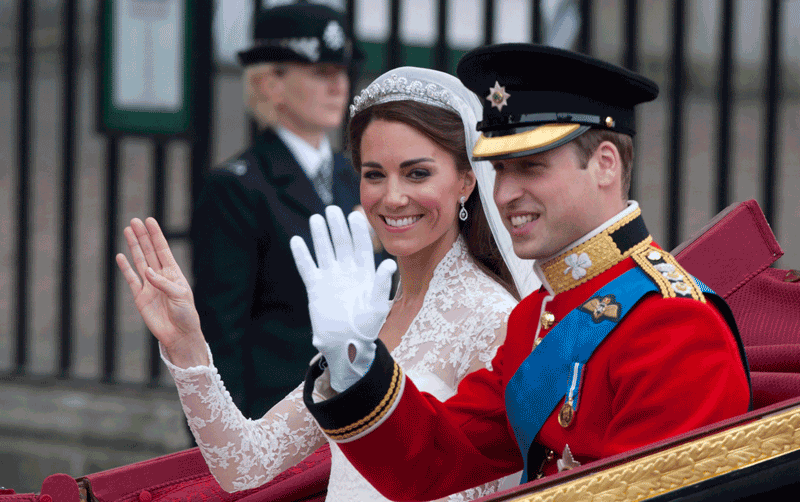 Prince William and his wife Kate will honeymoon at a luxury villa on an island in the Seychelles, according to Monday's Daily Mail newspaper.
The newly-weds delayed their honeymoon, but will jet out later this month to spend ten days at a £4,000 (ê6,700, 4,500 euros) a night retreat in the Indian Ocean archipelago, the British paper reported.
The 28-year-old prince's protection officers reportedly visited the top-secret location to assess its suitability and were satisfied that the isolated resort would offer the required privacy.
The luxury wooden villa comes complete with an open-air bathroom, a private garden, a freshwater rock pool and a personal butler and chef.
A private jet will fly the newly-titled Duke and Duchess of Cambridge to the main island from where they will take a helicopter to the unnamed holiday hideaway, the paper claimed.
William, who is a search and rescue helicopter pilot at a Royal Air Force station in the Welsh island of Anglesey, was forced to split the annual leave needed for the wedding and honeymoon and is due back at work on Tuesday.
A helicopter carried the couple away from Buckingham Palace on Saturday, a day after the wedding which was watched by an estimated two billion people worldwide, to an undisclosed British location for a "mini-moon".
The royal family is thought to be prepared to take legal action to prevent any media outlet attempting to disrupt the couple's main trip.
Meanwhile, The Sun reported that William was to travel to the Falkland Islands in September where he will serve for ten weeks without his wife.
The south Atlantic island group was the scene of a war between Britain and Argentina in 1982.
Follow Emirates 24|7 on Google News.