Student claims to have spotted missing Malaysia Airlines flight MH370 on satellite over jungle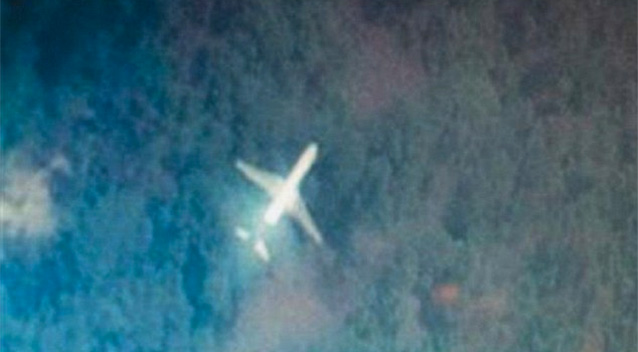 A university student from Taiwan claims to have found an image of the missing Malaysia Airlines flight MH370 by searching satellite images on a map service assisting in the investigation.

The Taiwan China Times reports that the image sourced from Tomnod, a map search website being used by hundreds and thousands in the search for the missing Boeing 777-200 passenger jet, had not yet been verified by authorities.

The satellite image appears to show a plane in the skies above a jungle, which is claimed to be the missing Malaysian Airlines flight.
According to satellite firm DigitalGlobe, which owns Tomnod, more than three million people have participated in the search of an area that now covers around 24,000 square kilometres, including a new area in the Indian Ocean.

It also said that system was's computers were overloaded for some time, with over 250 million map views and nearly three millions areas "tagged" by users.
Witnesses in the Maldives said that they saw a low-flying plane on the day it disappeared in what could be the latest possible sighting of missing Malaysia Airlines flight MH370.

Residents saw a jet with markings similar to a Malaysia Airlines plane flying around Kuda Huvadhoo, a remote Maldives island in Dhaal Atoll, local news site Haveeru Online reported.

This coincides with reports that several airport runways were found programmed on the flight simulator at Zaharie Ahmad Shah's home.

One of those runways was Male International Airport in the Maldives.

According to the report, several locals saw a plane at 6.15am local time on March 8.

"I've never seen a jet flying so low over our island before. We've seen seaplanes, but I'm sure that this was not one of those. I could even make out the doors on the plane clearly," a resident said.

"It's not just me either, several other residents have reported seeing the exact same thing. Some people got out of their houses to see what was causing the tremendous noise too."
Follow Emirates 24|7 on Google News.