Studios, 1-bedroom apartments cheaper in Dubai: Click for where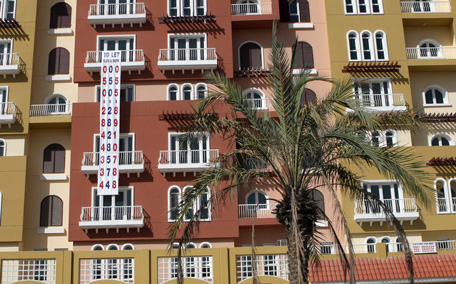 Two and three-bedroom apartments witnessed a five to 10 per cent increase in rents, while studio and one-bed units declined by three per cent in the second quarter 2015 compared with the first quarter 2015, according to a new report.

International City
The best rental rates were found in International City where studios were renting for an average of Dh42,000 per annum (pa), one-bed for Dh58,000 pa, two-beds for Dh78,000 pa and three-bedrooms for Dh100,000 pa, reveals data released by Tasweek Real Estate Development in its Q2 report on the UAE real estate market.

Dubai Silicon Oasis
Average studio rents in Dubai Silicon Oasis stood at Dh47,000 pa; one-bed for Dh67,000 pa; two-beds at Dh88,000 pa and three-beds for Dh140,000 pa.

Discovery Gardens
Lease rates for studios in Discovery Gardens averaged Dh55,000 pa; one-bed for Dh74,000pa and two-beds Dh110,000 pa.

Villas
The lowest rates for rented villas were in Jumeirah Village (three bedrooms at Dh170,000 pa; four-beds at Dh180,000 pa; five bedrooms at Dh190,000 pa); Dubai Silicon Oasis (three-bedrooms at Dh210,000 pa; four-beds at Dh226,000 pa; five-beds at Dh244,000 pa); and Dubailand (The Villa) with three-, four- and five-bedroom units going for Dh210,000 pa, Dh232,000 pa and Dh295,000 pa, respectively.

Abu Dhabi rents

Abu Dhabi's residential market sustained the first quarter 2015 trend of landlords protecting rental levels by reducing supply though demand softened in the second quarter 2015. Overall, rental prices were flat in Abu Dhabi Island and in the outlying freehold areas.

Muroor Road offered the lowest rental rates, with its studio and one-, two-, three- and four-bedroom apartments available at average annual rates of Dh57,750, Dh68,250, Dh84,000, Dh126,000, and Dh168,000, respectively.

Average annual rent for studios in Khalidiya area stood at Dh63,000, one-bed at Dh 78,750, two-beds at Dh99,750, three-beds at Dh147,000 and four-beds at Dh210,000.

The report states that going forward Abu Dhabi rents are expected to maintain growth, while Dubai is expected to challenge and eventually overcome price fluctuations.

"As we foresaw in the past quarter, the primary markets of Dubai and Abu Dhabi underwent price corrections in Q2 2015 that will most probably result in moderate upward market movements throughout the rest of the year," Masood Al Awar, CEO, Tasweek, said.

"With global oil prices sharply declining since mid-2014, real estate economic diversification has taken centre stage as the driver of growth in the UAE and across the region, which will have a positive spill-over effect on the real estate business.

"Given the recent market shifts, the next half of 2015 will be an important indicator of how our industry will fare in the short to medium term as the UAE gears up for Expo 2020," he added.

The company reiterated sustained local market growth for this year and in the medium term.
Follow Emirates 24|7 on Google News.