Tele-sales ban puts bank execs in the sun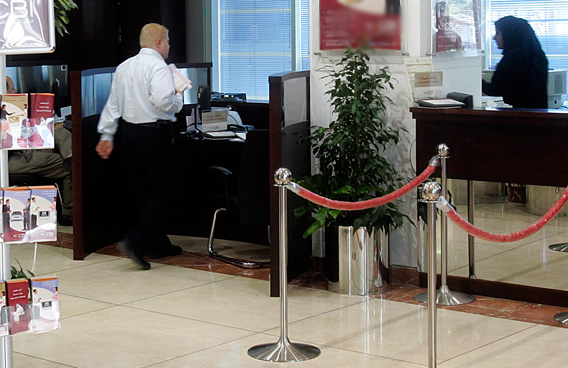 If you thought it is a nuisance to field unwanted calls from desperate telemarketers who try selling credit/bank cards, loans, insurance, etc, then be wary of shopping now. Banks have come up with an innovative 'direct marketing' service!
Executives have taken to the roads in an attempt to beat UAE Central Bank's decision last month banning banks and finance companies from calling customers to market their services.

Meanwhile, several people told 'Emirates24|7' that the average number of calls they now recieve have reduced drastically. But a few of them who were approached by direct-marketing staff of banks while shopping with families have expressed their frustration. "These guys are invading into our privacy," said one.

An ADCB executive, said: "I choose an area every day and identify corporate offices with good staff strength. It's best to meet them when they come out for a smoke or coffee."
Bank executives say they have been forced to toil in the summer heat in front of offices and busy street corners to lure potential customers.
Especially because their targets remain the same.
"Banks have not reduced our targets. We still have to sign up at least six customers during the first three months of probation and sell cards from the fourth month. If not there will be a drop in incentives. We are left with no other option but to find other innovative means to attract customers," said the executive.
"Life has obviously become more difficult. The cost of roping in a customer has increased now. The central bank restriction is only for the initial contact. Once we meet an interested customer, the follow-ups are done over phone," he said.
ADCB has also installed specific booths in shopping malls such as Lulu in an effort to market its co-branded credit card.
However, the new rule has hit lenders hard. A Barclays Bank executive said there has been almost 20 per cent drop in the number of new customers since the rule came into effect in March.
Meanwhile, some banks said they are continuing to operate tele-marketing centres despite the Central Bank order. "The centres are continuing to operate. At times some busy people, who are aware of the new rule have threatened to complain for having called them. But somehow things are continuing as they are although at a reduced pace," said another official.
Follow Emirates 24|7 on Google News.