The millionaire banker who bedded his way to jail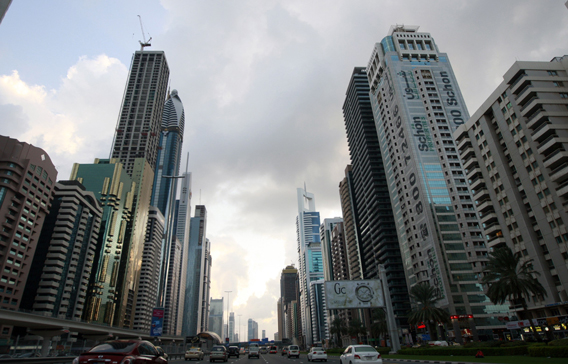 As Toby Carroll begins his 49th day in a prison cell in UAEi, media reports have said his New Zealand family fear the property analyst's career could already be ruined.
Carroll, a real estate analyst for HSBC was reported to be earning up to $1 million a year, according to the Daily Mail.
A spokesman for HSBC was quoted as saying: "We can confirm that he is an employee, that he is in custody and that we are in contact with him."
However a violent "love triangle" saw him held on suspicion of having sex outside of marriage.
In her first interview to the New Zealand Herald about the drama, his mother Beverley Carroll says her son's image as a playboy love rat couldn't be further from the truth.
"What people aren't taking in is that he called the police. They didn't come in because they got reports of rampant sex going on in his apartment. All they are concerned about is the sex scandal.
She said British media had "trashed" Spencer's reputation and fears similar publicity will damage her son's career prospects.
Carroll's former girlfriend Anna Jobsz, who dated the New Zealander several years ago, expressed shock at his arrest. Jobsz, 30, said: 'Toby is a top character and a gentleman in every way.'
Colleagues said the demands of working 80 hours a week and constant travel around the Middle East inspecting his property portfolio for HSBC would leave little time for cruising nightspots picking up women.

His mother refused to say how Toby was faring in prison.
The British lover is free
Meanwhile, the British woman held after being caught in bed with Carroll was released last night – after spending 30 days in a cell with her Brazilian love rival, The Daily Mail reported.
Amazingly, during their incarceration Danielle Spencer and model Priscila Ferreira became friends.
Spencer, 31, had been spending the night with Toby Carroll when his girlfriend Ferreira burst in and threatened them at knifepoint.
Carroll called police and all three were arrested.
Spencer said last night: 'This is the best feeling, I am so happy to be out at last. I just want a big drink, a soak in a bath and a sleep in a proper bed. That will feel bliss," she told the British tabloid paper.
Ferreira was said to be still in jail last night because she could not find anyone to provide a passport for her surety.
Her arrest has seen her lose her job selling yachts.
Also see:
Woman in love triangle was sacked for flirting

Follow Emirates 24|7 on Google News.