Top reasons that prompt UAE employees to quit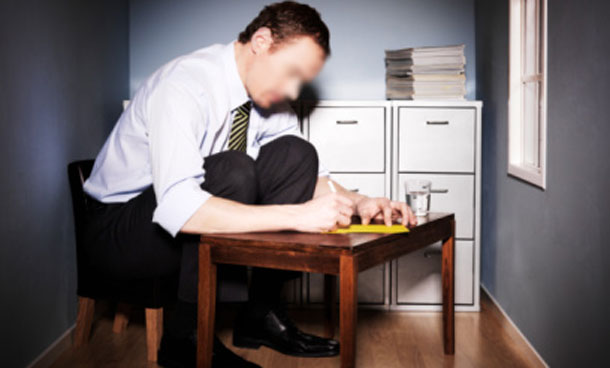 It's like clockwork. Every year a portion of employees in any organisation tend to leave the company they work for. Once those bonuses, holiday leaves, ticket money and the completion of each year, which increases the gratuity money are cashed, come the resignation letters.
And, then comes the pain of hiring again, adding to the costs for any organisation. Can these resignations be avoided? The environment may have changed due to the recession but once the economy is back in action so will the turnover of employees increase once again. Let's take a look at some of the top reasons that prompt employees in the UAE to leave jobs and take up new ones.
"The top five reasons for an executive to leave the current employer in 2010 were in order of importance: (1) Lack of career advancement opportunities, (2) Responsibility without authority, (3) Dissatisfaction with senior management, (4) Difference with the values of the Company, (5) Inadequate compensation and benefits," Konstantina Sakellariou, Partner, Marketing & Operations Director at Stanton Chase told Emirates 24|7.
"These reasons existed also in the pre-recession period, it is just that due to the fast booming of the economy, finding the next interesting and challenging position was not as difficult as it is now. Also, before the recession, many executives in the region had a more opportunistic approach, making changes only for the sake of a better remuneration. Such phenomena have significantly decreased since 2009, as the executives remaining in the UAE have a long-term and professional approach," she added.
According to Amer Zureikat, Bayt.com's VP Sales, "Employees leave their jobs for different reasons and some top reasons. Firstly, they may be forced or encouraged to part ways with their employers due to individual or company performance. Secondly, they may have issues with management, peers and/or subordinates. Third, they may have difficulty fitting into the overall company culture. Fourth, they may have difficulties performing upto company standards or meeting company expectations [and lastly], they may be unhappy with remuneration or have received a better offer."
Commenting on the trend last year, Zureikat added, "In 2010 we saw many employees parting ways with employers due to suboptimal company performance which had put somewhat of a damper on career growth prospects and/or remuneration increase hopes for them with the company. We also saw some distinct signs of economic recovery in the form of many A-list star employees with top qualifications being hunted from their own top employers by other well-performing companies in the UAE to propagate growth and lead new areas."
Reasons that prompt employees to quit their jobs in Dubai has ofcourse changed since the boom times, say experts. "During the real estate boom a lot of job changes were motivated by large salary increments as people sought to obtain better deals in the market. In the current market it is much harder to obtain such increments so movement between jobs has become more linked to quality of life, job security and career development," opined Cliff Single, Commercial Manager at BAC Middle East.
Matthew Carter, Managing Director at McArthur Murray believes that stability on the job-front was the most important factor that led to switching jobs and will continue to determine employee actions this year as well.
"There were not really an specific reasons for people choosing to change jobs last year. The market lacked stability and if people felt that they could get stability elsewhere then they changed for that reason alone. My sense is that the expats will look for stability and this will continue to be the main driver in 2011 for people who are employed but may consider changing their jobs. For those who lose their jobs the drivers will be different obviously," he told this website.

Follow Emirates 24|7 on Google News.