Two teenaged sisters killed in car crash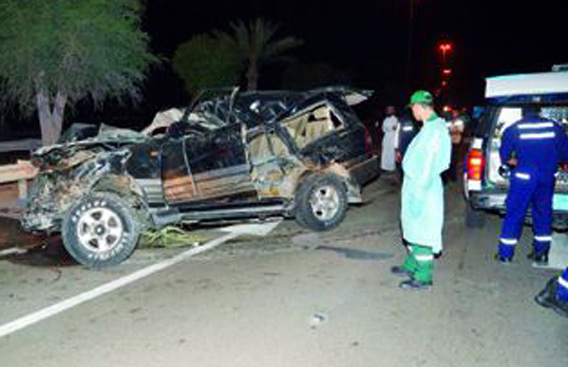 Two teenaged Emirati sisters were killed while a third sister was injured when their car abruptly swerved off the road and hit a metal barrier and a tree just outside Abu Dhabi city, according to police.
The crash took place on Sunday around 3.30 am when the 16-year-old girl, SHM, lost control of the vehicle as she tried to cross Alwathba bridge because of speed, police said, quoted by the semi official daily Alittihad.
The driver suffered from injuries while her two sisters aged 12 and 13 years, were killed on the spot.
"The accident was caused by excess speed…the car abruptly swerved off the road and hit the steel barrier on that road before ramming into a palm tree…it then settled on the opposite direction of the road," said colonel Hamad Al Baloushi, director of the external areas traffic in Abu Dhabi police.
Follow Emirates 24|7 on Google News.