Unruly passenger forces flight diversion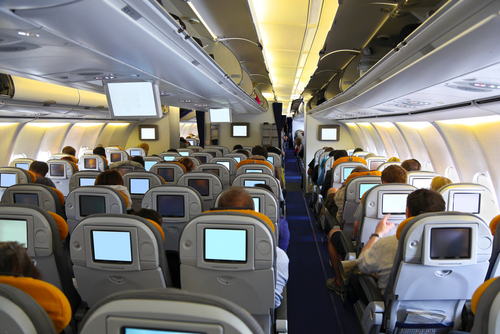 A United Express flight to Washington from Missouri was diverted on Thursday to Ohio after the pilots said a disruptive passenger was making threatening statements, officials said.
The jet landed without incident and was parked in isolation on the ramp at Port Columbus International Airport in Columbus. Police responded and the airport fire department was standing by as a precaution, airport spokesman David Whitaker said.
"The flight deck advised us that they had a disruptive passenger making threatening statements and they needed to divert and have public safety response," Whitaker said.
United Express Flight 3342 was en route to Washington's Dulles International Airport from St. Louis when it was diverted, FAA spokesman Tony Molinaro said in a statement.
Trans States Airlines, which was operating the flight as United Express, said one passenger was removed by authorities and the rest of the passengers were taken off and the aircraft was being swept by law enforcement as a precaution.
The Embraer 145 airplane had 50 passengers and three crew members, the airline said in a statement. The passengers will be accommodated on an alternate flight, it said.
The Federal Bureau of Investigation questioned two passengers and turned the matter over to the local airport police, FBI spokesman Todd Lindgren said.
Whitaker said the passengers were released by airport police without charges, though they still might be subject to fines. He did not have details about what happened onboard the airplane. The airport remained open during the incident.
Follow Emirates 24|7 on Google News.