Wife fakes kidnap to fleece hubby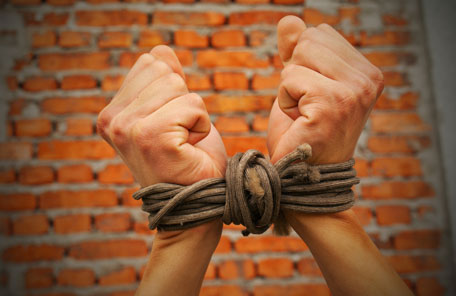 Colombo: A Sri Lankan woman, and mother of two from Hettipola area, has been arrested by police after a failed attempt at faking her own kidnap with her lover to swindle money from her husband.
The 35-year-old woman, who works as an insurance agent, was in a relationship with an unmarried soldier and frequently spent time with him, according to 'Gossip Lanka'.
When her lover was in need of money, the duo decided to swindle it from her husband. She went to his place and used the man's mobile to ring up her husband to say that she was kidnapped. The man allegedly spoke as the kidnapper and demanded [Sri Lankan] Rs500,000 (Dh13,765) for her release. He reportedly even threatened the husband that he would kill his wife if the ransom was not paid.
The unsuspecting husband, unaware of his wife's extra-marital affair, lodged a complaint with police.
Hettipola Police investigations led them to the soldier and the woman.
Both were arrested and have been produced before court.
Follow Emirates 24|7 on Google News.