Will computers 'crash' this year?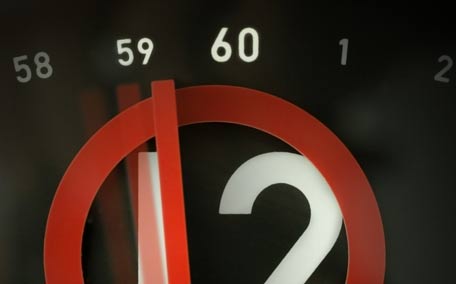 Will this year mark the next computer apocalypse? 2015 has an extra second and experts suggest it could wreak havoc on infrastructure powering internet.
The Earth's spin is slowing down - by about two-thousandths of a second per day – while atomic clocks are constant. This means occasionally years have to be lengthened slightly. And it's happening this year!
At 11.59 pm on June 30, scientists will allow clocks to count up 60 seconds, allowing the earth's spin to catch up with atomic time, reported Independent.

According to the report, when the same occurred in 2012, Reddit, Foursquare, Yelp, LinkedIn as well as the Linux operating system and programs using Java were affected.
The same time will appear twice in a row and computers will not know what to do. For instance, if an email is received at the precise second, it could find its way in the wrong bit of the server.
In 2012, Google had prepared a 'leap smear', modifying the servers in order to help it tide over the issue without glitches.
Leap seconds were initially added at least once a year, but have slowed since 1979.
Follow Emirates 24|7 on Google News.