40 policemen killed in ambush in Syria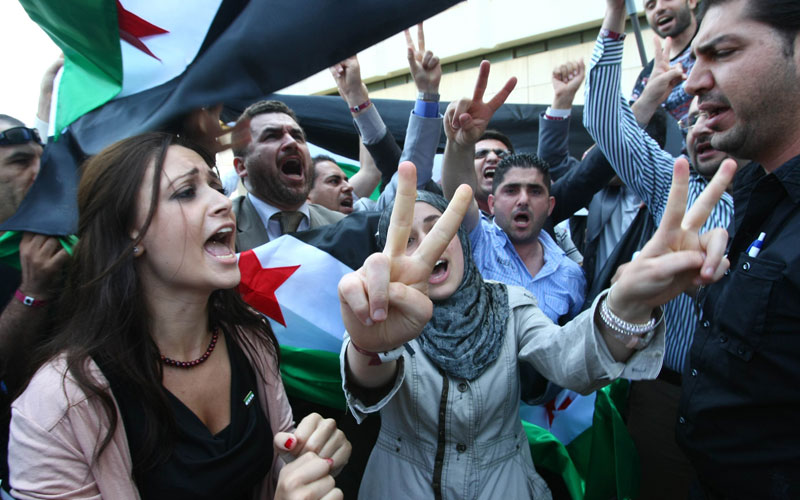 Armed groups ambushed Syrian security forces in a tense northern city, killing 40 policemen and security forces in a region where the army has carried out deadly operations against anti-government protesters for days, Syrian state television said on Monday.
Syria's military has been attacking the town of Jisr Al Shughour as part of a nationwide crackdown on an uprising calling for an end to President Bashar Assad's regime. Human rights groups say at least 35 people have been killed there since Saturday.
Communications appeared to have been cut to the area on Monday, but there have been unconfirmed reports in the past by residents and activists of Syrians fighting back against security forces.
Monday's state television report said the officers were ambushed as they responded to calls from residents for protection from the armed groups. It said 20 policemen were initially killed, and then the groups blew up a post office and killed a number of other security forces.
The report said the armed groups were hiding in homes and firing at soldiers and civilians alike, using residents as human shields in an ongoing shootout.
The TV reports could not be independently confirmed. The Syrian government has severely restricted the media and expelled foreign reporters, making it nearly impossible to independently verify events.
Details of the operations in Jisr Al Shughour and nearby Khan Sheikhoun have been sketchy and attempts to reach residents of the town were unsuccessful.
Human rights groups say more than 1,200 people have died in the brutal crackdown against anti-government protesters since March.
Follow Emirates 24|7 on Google News.