A 41-year-old man weds 14-year-old girl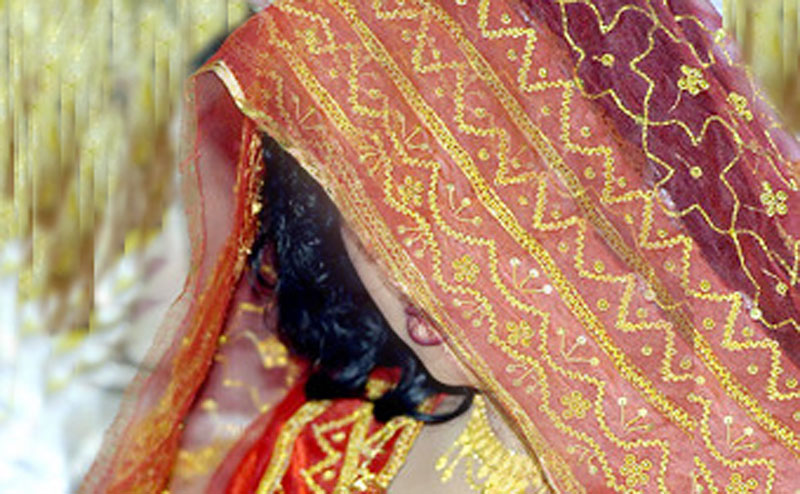 A 41-year-man has wedded a 14-year-old girl in India's Tamil Nadu state, media reports said.
The marriage took place in Jambumadai, 18 kilometres from Namakkal, where HIV is prevalent, Times of India reported.
"It's my parents' wish. No one can prevent me from going ahead with the marriage. I am ready to do anything to make my parents happy," Vasuki was quoted as saying by ToI.
The marriage of R Vasuki was solemnised at a simple ceremony by villagers – which is notorious for child marriages.
The villagers strictly guard the marriage from foreigners by appointing dozens of youths to stop anyone entering into the village.
Marriage of underage girls is widespread in the developing world particularly Africa, India, Afghanistan and Yemen where girls as young as five years are forced into marriage.
Researchers have estimated that around 10 to 12 million girls in the developing world are married off in the teen age – which is below 18 years.
According to a National Geographic magazine report, in India the girls will typically be attached to boys four or five years older; in Yemen, Afghanistan, and other countries with high early marriage rates, the husbands may be young men or middle-aged widowers or abductors who rape first and claim their victims as wives afterward, as is the practice in certain regions of Ethiopia.
Some of these marriages are business transactions: a debt cleared in exchange for an 8-year-old bride; a family feud resolved by the delivery of a virginal 12-year-old cousin. Those, when they happen to surface publicly, make for clear and outrage-inducing news fodder from great distances away.
According to the report many teenage girls bleed to death after marriage.
Follow Emirates 24|7 on Google News.