Airlines, travelers avoid Tokyo, fearing radiation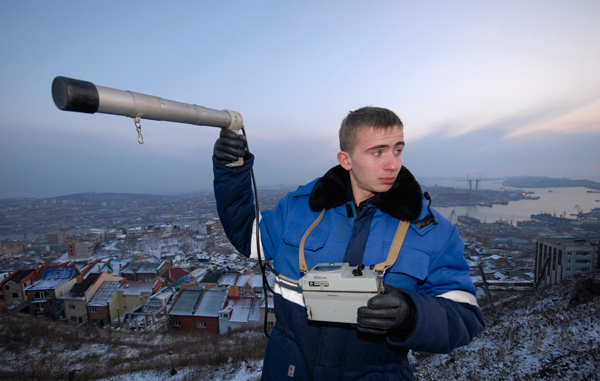 Scores of flights to Japan were halted or rerouted on Tuesday and air travelers were avoiding Tokyo for fear of radiation from an earthquake-stricken nuclear plant.
Asian and European carriers were most affected. Deutsche Lufthansa said it was diverting flights away from Tokyo to Osaka and Nagoya, at least until the weekend. It said planes returning from Tokyo on Monday were not contaminated.
Air China said it had canceled flights to Tokyo from Beijing and Shanghai, mainly due to lack of operational capacity at some airports. Taiwan's EVA Airways said it would cancel flights to Tokyo and Sapporo until the end of March.
Online travel company Expedia said it saw "significant increases" in tickets sold from Japan to the United States, even as sales of tickets into Japan fell.
U.S. airlines reported no significant changes to their flight schedules to Japan, but U.S. aviation authorities said they were prepared to take action, including rerouting flights, if the nuclear crisis worsened.
Other governments, including Britain, Italy and the Netherlands, issued travel warnings.
Meanwhile, skittish travelers canceled trips or rebooked on flights to avoid layovers in Tokyo, where low levels of radiation have been detected.
"There's definitely cancellation of trips. And if not cancellations of trips, in some cases people wanting a backup or an alternative," said John Henry, senior vice president with Uniglobe Travel International in Vancouver, British Columbia.
"We're getting a lot of reports of this happening," he said, adding that he had changed his own travel plans to avoid changing planes in Tokyo.
Julie Barsamian, marketing and media relations representative with Cook Travel in New York, said several of her company's clients had changed their travel plans to cut out the Japan legs of their trips.
"Many business travelers have canceled their trips there and are returning to the United States with half of their work completed," Barsamian said. "The ramifications of this disaster are far greater than a handful of business meetings, but we anticipate that this will have a swift effect on commerce."
Among U.S. airlines, United Continental Holdings, parent of the newly merged United Airlines and Continental Airlines, said it was operating a full schedule to Japan and was working with government agencies and monitoring the situation.
DANGER AND CAUTION
The Japanese government has imposed restrictions to keep civilian flights away from the Fukushima nuclear plant, north of Tokyo, which was damaged in the earthquake and tsunami last Friday.
Some airlines also took steps to limit staff presence in Tokyo. International companies such as SAP and Infineon are moving staff out of the capital to locations further south because of radiation concerns.
Air France-KLM, Europe's largest carrier by revenue, moved all of its crew out of Tokyo to Osaka on Monday, KLM spokeswoman Gedi Schrijver said.
British Airways, Virgin Atlantic and Finnair said they were still flying to the Narita and Haneda airports in the Japanese capital.
Follow Emirates 24|7 on Google News.