Bangladesh landslide toll hits 17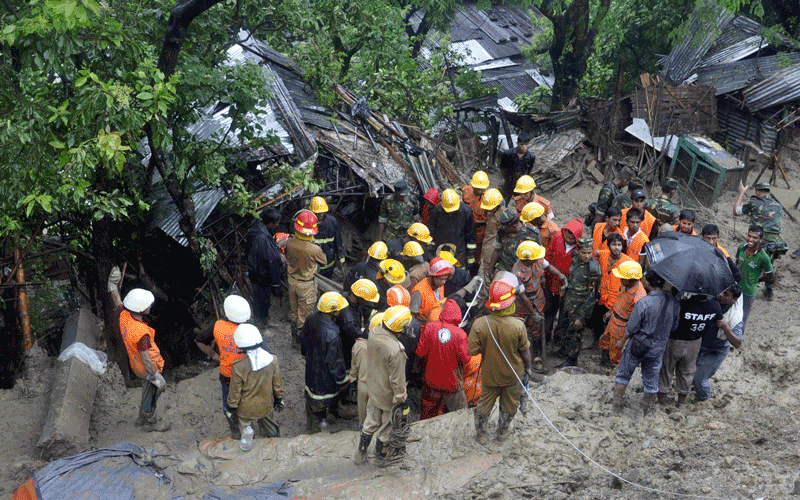 The death toll from a rain-triggered landslide in the Bangladesh port city of Chittagong has risen to 17, police said Saturday, as five more bodies were pulled from the mud.
The victims were buried while sleeping in their tin-roofed shanty houses in the southeastern city's Lalkhan Bazaar slum, which lies at the bottom of a hill, local police chief Abu Zafar Mohammad Omar Faruq told AFP.
Twelve bodies - mostly women and children - were dug out on Friday after three days of heavy rains triggered the landslide, with the mud burying at least seven houses, he said.
"Army and fire brigade officers recovered five more bodies from the same spot Saturday morning, raising the death toll in the landslide to 17," he added.
Chittagong mayor Manzur Alam told AFP the search operation had been called off as nobody else was missing.
In recent years monsoon rains have caused deadly landslides in Chittagong, home to five million people, killing hundreds and prompting the government to tighten rules on where development could take place.
In June 2007, landslides triggered by the heavy rain in Chittagong killed at least 130 people.
Follow Emirates 24|7 on Google News.