Gaddafi appears among loyalists in Tripoli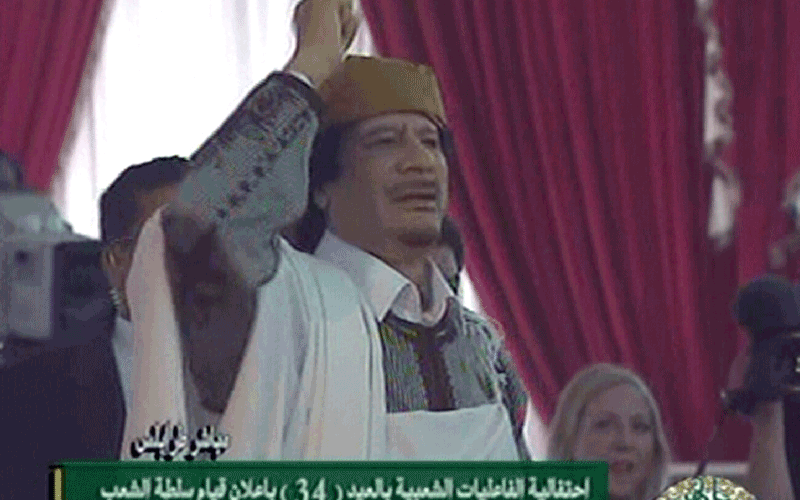 Libyan leader Moamer Gaddafi appeared at a televised public rally in Tripoli among loyalists of his regime on Wednesday as rebels fought back his forces east of the capital.
"Oh brothers, let's all chant, 'Allah (God), Moamer, only Libya'," the Libyan leader said repetitively, surrounded by dozens of supporters in a large ballroom for a ceremony to mark 34 years of "people power."
The ceremony was aired live on Libyan television shortly after rebels said they repelled an attack by Gaddafi's forces in the eastern town of Brega on Wednesday, with witnesses reporting two civilians killed.
The event was to mark the anniversary of the launch of the Popular Committees, according to the broadcaster.
"Here is your leader, your beloved... the leader of victory and challenges, standing among his sons, steadfast like our mountains, great like the greatness of our people," a speaker said.
Follow Emirates 24|7 on Google News.