'Gaddafi surrounded'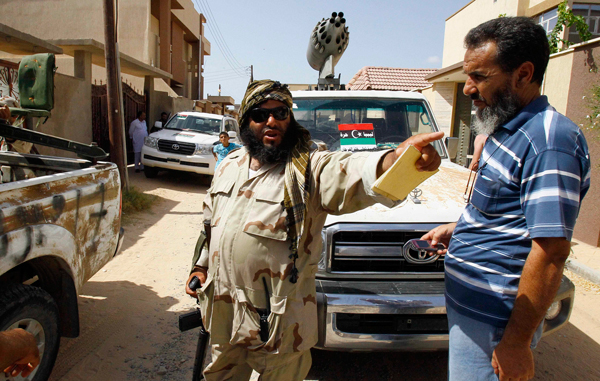 A spokesman for Tripoli's new military council says the former rebels know where ousted Libyan leader Moammar Gaddafi is hiding, and it is only a matter of time until he is captured or killed.
Anis Sharif says Gaddafi is still in Libya, and has been tracked using human intelligence and technology . Sharif refused to say where he is, but said he is trapped in a 40-mile- (60 kilometer-) radius area surrounded by rebels.
"He can't get out," Sharif says Wednesday. He says the former rebels are preparing to either detain him or kill him.
Locating Gaddafi would help seal the new rulers' hold on the country.
Convoys of Gaddafi loyalists fled across the Sahara into Niger earlier this week.
Follow Emirates 24|7 on Google News.