Goa beaches declared unfit for swimming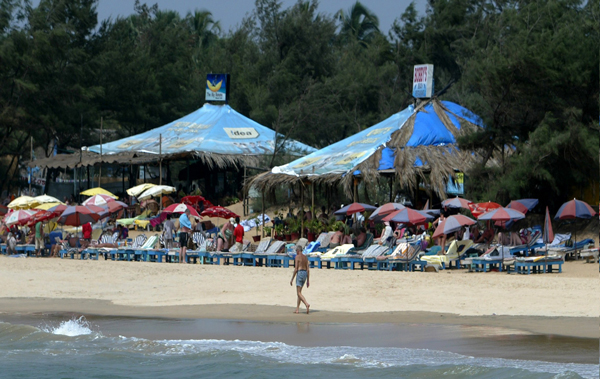 India's most popular Goa beaches are unfit for swimming and fishing because of high sewage contamination, Indian scientists have warned.
The level of fecal coliform bacteria in coastal and river waters is much higher than the accepted safety standards, said a study by the government-run National Institute of Oceanography.
Senior scientist at the institute N. Ramaiah said Friday that the contamination has been measured at 190 so-called colony forming units while safety levels should be at 100 units.
Goa is one of the most sought after beach destinations in India. It attracts nearly 2.6 million tourists annually, including nearly half a million foreigners, mostly from Britain, Russia and Germany.
Ramaiah and other scientists at the institute released their findings last month after a study of water pollution in the region over the past six years.
"When you enter the water, it forms a film around your body. It is fortunate that external contamination is rare. But if you have a cut on your skin or a wound, it could be serious," he told The Associated Press.
Raw sewage has been disposed in the Mandovi and Zuari rivers for decades and the situation has worsened with the rise in population on the river banks, Ramaiah said.
Simon de Souza, chairman of state-appointed Goa State Pollution Control Board, expressed surprise at the findings and said that the state needed an extensive sewerage system to arrest the sea water pollution.
A proper sewerage system would ensure treatment of waste before it is discharged into water bodies, he said.
"We insist on sewage treatment plants for hotels which have 25 rooms or more. But those with lesser number of rooms use septic tanks, which indirectly flow into the ground water and from there into the sea," said de Souza.
Manguirish Pai Raikar, chairman of the Goa Chamber of Commerce and Industry, said he would take up the pollution issue with the state government. The chamber groups top state industrialists.
"God forbid, if there is an epidemic, there will be an advisory against visiting Goa and that will be the end of the tourism industry," Raikar said.

Follow Emirates 24|7 on Google News.