Mysterious Veena Malik materialises in Mumbai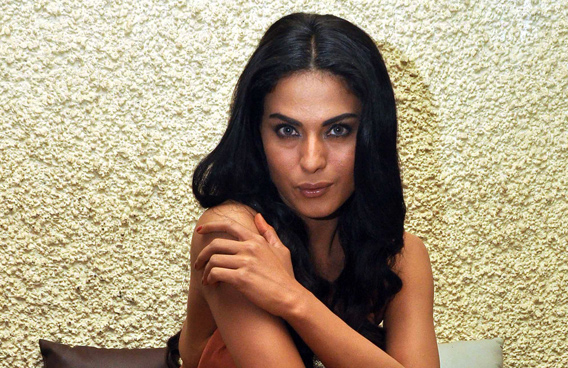 The mystery surrounding missing Veena Malik seems to be solved for now - Veena Malik found in Mumbai.
The Pakistani model at the center of the FHM India naked cover girl row, who was reported missing on Friday has turned up safe in a hotel in Mumbai, India.
Veena Malik, who posed nude for the Indian version of FHM magazine, apparently vanished last week, causing her manager, Pratiek Mehta, to report her missing.
The actress was supposed to be in Hyderabad on Sunday for a fashion show for designer Riyaz Gangji. But India's Central Bureau of Investigation did not allow her to leave Mumbai.
A citizen from Pakistan needs to have a visa to visit another city. In Veena's case, Riyaz did manage to get her a visa to come to Hyderabad for the show but was not allowed to leave Mumbai.
Her manager also got worried when the actress did not turn up for her shoot. The actor has been untraceable since December 16 and hasn't been in touch with family and friends ever since.
The model-turned-actor was shooting for a Bollywood horror film, "Mumbai 125 km", at Film City in Goregaon. Mehta said that Malik left in a car after pack-up on Friday and has not been reachable since.
She was supposed to report at Film City (Mumbai) on Saturday morning but did not turn up. Her mobile phone is also switched off and no one has been able to reach her for over two days.
Pakistani media have been reporting that Veena Malik has gone back home through Wagha border. She returned home clad in burqa to avoid fuelling further controversy. According to Pakistani TV Network Geo TV, the actress secretly returned to her home country to renew her visa.
Despite all such reports designer Riyaz confirmed to the Indian daily The Times of India that the actor is in India.
He spoke to the actress who seemed very depressed about the entire nude shoot scandal. She also apologised for her absence from his show. Riyaz also disclosed that she has been getting threatening calls, emails and someone has filed a case of indecency against her.
Veena checked into a hotel in Mumbai and hasn't been in touch with anyone. She wanted to be left alone for some time.
The actress completed all her formalities at the hotel desk by submitting her Pakistani Passport and filing up an information form, which is handed over to the (SB) 2 Side Branch of Mumbai Crime Branch, a must for foreign nationals.
Reportedly, officers stationed at Juhu police station discovered Veena.
It won't be long when we will see the controversial Veena Malik resurface again.
Follow Emirates 24|7 on Google News.