No intelligence of threat to royal wedding: Police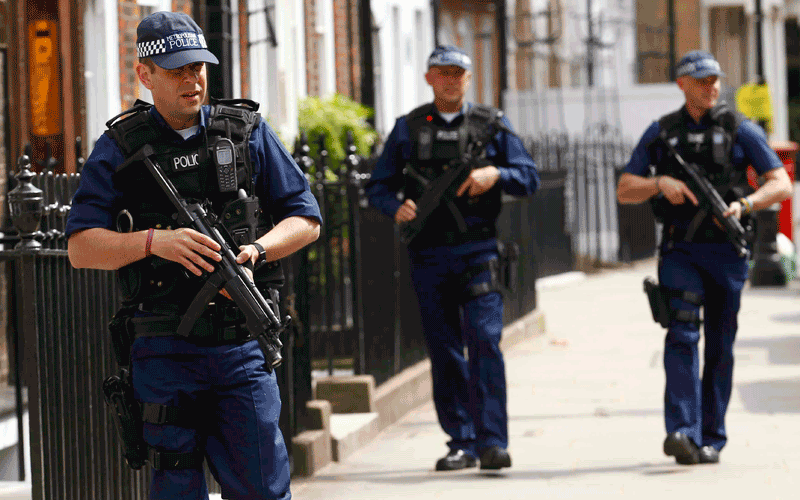 British police said Tuesday they have no specific intelligence about a security threat to Prince William and Kate Middleton's wedding but vowed "robust" action against planned Muslim protests.
Scotland Yard said more than 5,000 police, including specialist protection and firearms officers, would be on duty for Friday's ceremony at Westminster Abbey, while military personnel would also line the route.
"In London we operate on a daily basis against a backdrop of a severe threat from international terrorism, and of course we have planned to this threat level for this event," Commander Christine Jones, one of the officers leading the massive security operation, told a news conference.
"But we have no specific intelligence to suggest a threat to the event at this point in time."
Britain has suffered a number of attacks by Islamist militants in recent years, the bloodiest of which were four suicide bombings on London's transport network on July 7, 2005, which killed 52 people.
Police admitted that a hardline Islamist group, Muslims Against Crusades, had refused to agree to conditions on a protest march during the wedding and had also failed to attend a meeting with police last week.
A banner on the group's website warns Prince William and his younger brother Harry, who are both members of Britain's armed forces, to "watch their backs".
A counter-demonstration is also planned by the English Defence League, a far-right group which staged numerous protests against radical Islam in recent months, many of them turning violent.
But Jones insisted officers would take "robust, decisive" action against any protesters trying to disrupt the big day.
Six people wanted in connection with violence during marches by Britain's biggest union last month against government cuts have also been arrested in recent days amid fears they are planning similar disruption, she added.
"This is a day for celebration, joy and pageantry, it is a fantastic day for Britain," Jones said.
Hundreds of thousands of people are expected to turn out in London for the wedding, the biggest royal occasion since the wedding of William's parents Prince Charles and Princess Diana in 1981.
Follow Emirates 24|7 on Google News.