US top cocaine consumer, Europe catching up fast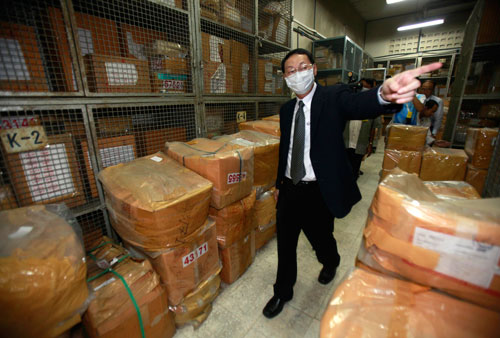 World opium production decreased sharply last year due to a blight in Afghanistan but is expected to rebound, and coca growing and cocaine production also fell, the United Nations reported on Thursday.
Still, the United States remained the biggest market for cocaine in the world, and European cocaine demand was rapidly catching up, the Vienna-based UN Office on Drugs and Crime said in its annual report.
Global coca cultivation fell by one-sixth in 2010, accompanied by a significant drop in cocaine production in Colombia, a major supplier.
The agency said nearly 5 per cent of the world's population took illicit drugs at least once in the previous year, with many users turning from traditional opiates to synthetic and prescription drugs.
UN Secretary General Ban Ki-moon noted the ties between the world's illicit drug market and terrorism and world unrest in a statement accompanying the report.
"The $61 billion (€42.4 billion) annual market for Afghan opiates is funding insurgency, international terrorism and wider destabilization," Ban said. "In West Africa, the $85 billion (€58 billion) global cocaine trade is exacerbating addiction and money-laundering while fueling political instability and threats to security.
"Every $1 billion (€695 million) of pure cocaine trafficked through West Africa earns more than 10 times as much when sold on the streets in Europe."
The report listed cannabis as the most widely produced and consumed illicit drug, saying up to 203 million people — about 4.5 per cent of the world population — took it at least once over a 12-month period.
Opium production declined 38 per cent last year due to the blight in Afghanistan. Making up for some of the shortfall was Myanmar, where cultivation rose about 20 percent in 2010, giving that country a 12 per cent share in world production.
While poor yields resulted in a 45-per cent decline in global opium production between 2007 and 2010, that reversal appears temporary, the agency said. Agency chief Yuri Fedotov predicted a likely "rebound to high levels in 2011."
For cocaine, the United States remained the biggest market, with consumption estimated at 157 tons in 2009 — equal to 36 per cent of the global share. Europe, particularly Western and Central Europe, were second in terms of market share, with an estimated consumption of 123 tons.
The UN agency noted "massive declines in recent years" of overall world cocaine use. Still, it said consumption in Europe had doubled over the past decade — with the estimated value of the European cocaine market at $36 billion (€25 billion) a year, approaching that of the United States at $37 billion (€25.7 billion).
With many nations fighting drug production and trafficking, users are turning to so-called "legal highs" — substitutes for illicit stimulants such as cocaine or ecstasy. The use of highly addictive methamphetamine is increasing in East Asia and figures from 2009 also show a rebound in North America after several years of decline.
Methamphetamine contributed to a record in synthetic drug seizures in 2009, with nearly 16 tons of that substance discovered by law enforcement agencies compared to less than 12 tons in the previous year.
"Drugs cause some 200,000 deaths a year," said Fedotov. "Since people with serious drug problems provide the bulk of drug demand, treating this problem is one of the best ways of shrinking the market."
Follow Emirates 24|7 on Google News.