US ups Yemen airstrikes with drones, fighter jets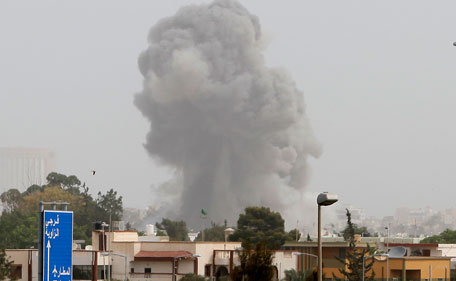 The United States has stepped up its attacks on militant suspects in Yemen with armed drones and fighter jets, The New York Times reported late Wednesday.

The accelerated attacks have been taking place over the past few weeks, and come as the government in Sanaa has been struggling to remain in control.

The attacks are designed to take advantage of the growing power vacuum in the country and to keep militants in the south who are linked to Al-Qaeda from assuming power, the newspaper reported.

Earlier Wednesday, Admiral Michael Mullen, the top US uniformed commander, said the conflict in the Arabian Peninsula country was making the Al-Qaeda terror network more "dangerous."

Al-Qaeda in Yemen "has grown into a very virulent deadly federated point in the Al-Qaeda organisation," the head of the US joint chiefs of staff said in Cairo.

"It is incredibly dangerous and made more dangerous in the ongoing chaos."

In Sanaa Wednesday, demonstrators chanted "No to Saleh's return," referring to Yemeni President Ali Abullah Saleh, who was flown to Saudi Arabia for treatment on Saturday after an attack on his palace.

Saleh, who has ruled the country for 33 years, has been a key US ally on the "war on terror."

The New York Times said that the recent operations came nearly a year after they had been halted because of bad intelligence that had led to several civilian deaths.

According to the newspaper, Saleh had authorized American missions in Yemen in 2009, but has said publicly that all military operations were conducted by Yemeni troops.


Follow Emirates 24|7 on Google News.