Water polo player at PanAmerican Games accused of raping 22-year-old woman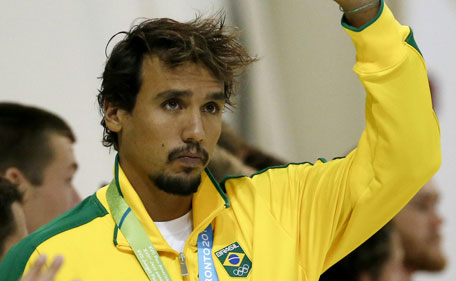 Police in Canada on Friday issued an international arrest warrant for a Brazilian water polo player at the PanAmerican Games accused of raping a 22-year-old woman, officials said.

Thye Mattos Ventura Bezerra, 27, is accused of sexually assaulting the woman at her home on July 16, a day after his team had lost in the final of the water polo tournament in Toronto, investigator Joanne Beaven Desjardins said.

The reserve goalkeeper and a team-mate had gone to the home of the victim with another female acquaintance, Desjardins said.

Bezerra allegedly attacked his victim after discovering her asleep in her room, police said.

"The victim was asleep, (Bezerra) came into her room and sexually assaulted her," Desjardins said.

The victim made a statement to police several hours later, shortly after Bezerra had left Canada.

Desjardins said investigators were studying the possibility Bezerra had committed other assaults during his 15-day stay in Canada.

Canada does not have an extradition agreement with Brazil.

Desjardins said she hoped Bezerra would return to face the allegations against him or be detained whenever he entered a country which has an extradition accord with Canada.

Brazilian water polo coach Ricardo Cabral told local media Bezerra had denied the accusations.

"He said he was with the young woman but the intercourse was consensual," Cabral was quoted as saying by GloboEsporte.

"He is shocked and very disturbed by this because he doesn't know what is going to happen now," Cabral added.

Brazilian Olympic Committee official Marcos Vinicius Freire later said he had received no contact from Canadian police or PanAmerican Games organizers regarding the allegations.

"We are ready to assist the Canadian authorities with their investigation and we will continue to liase with the Brazilian diplomatic presence in Canada regarding this matter," Olympic committee said in a statement.

The PanAmerican Games conclude in Toronto on Sunday, with Brazil third in the medal standings behind the United States and Canada.
Follow Emirates 24|7 on Google News.