Yemen leaders in Saudi hospital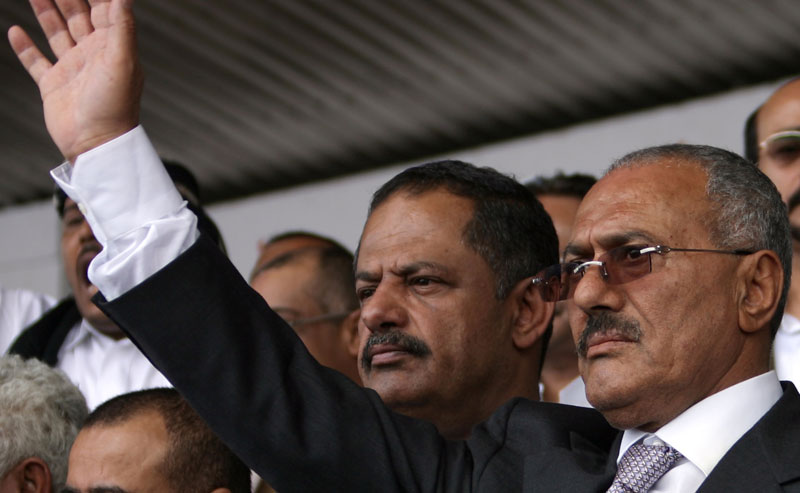 Prime Minister Ali Mohammed Mujawar and three other senior Yemeni officials wounded in shelling of the presidential compound were transferred to Saudi Arabia for treatment on Saturday, a medic said.
The condition of President Ali Abdullah Saleh, who was hospitalised at Sanaa's military hospital after also being wounded in Friday's attack, was "stable" and "of no cause for concern," the medical official told AFP.
Mujawar was transported to Saudi Arabia along with parliament chief Yahya al-Raie, Advisory Council head Abdel Aziz Abdel Ghani, and the deputy prime minister for home affairs, Sadek Amini Abu Ras.
The official said the four required medical care in Saudi Arabia where hospitals are better equipped than in Yemen.
Sanaa's Governor Noman Duweik, who lost a leg and a hand in the attack, was in serious condition at hospital in the Yemeni capital, said the official.
The president, who has faced nationwide protests against his rule for the past four months, was "lightly wounded in the back of his head," a leader of the ruling General People's Congress (GPC) party told AFP.
In an audio statement broadcast on state television late Friday, Saleh who was being treated at the defence ministry hospital in Sanaa said, "I am well, in good health," and added that the bombardment had killed seven people.
His regime has blamed the attack on powerful dissident tribal leader Sheikh Sadiq al-Ahmar, whose fighters have been battling government forces in the Yemeni capital since a truce crumbled on Tuesday.
Follow Emirates 24|7 on Google News.