Worms found in chocolate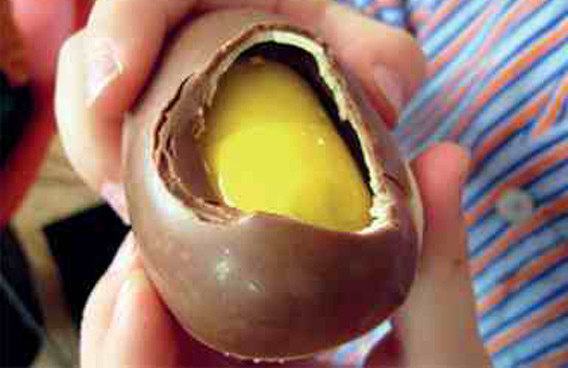 Authorities in Sharjah detected worms inside chocolate products sold by a local shop after a man found them in a sweet box he had bought for his daughter, a newspaper reported on Thursday.
The Sharjah municipality sent inspectors to the shop after Mohammed Shukri reported the incident and called for taking action, the Arabic language daily Emirat Alyoum said.
Municipality analysts checked the chocolate piece provided by that man and confirmed that it contained worms and their eggs.
"Our inspector went to that shop and checked random samples of that product…he found that some of them contained worms so we withdrew all the products which will be tested by the municipality's laboratory," the municipality's director Sultan Al Mualla said.
He said tests would show whether the worms were inside the chocolate because of bad storage or there is a manufacturing problem, adding that in such a case, all these products would be withdrawn from the market.
The paper quoted Shukri as saying he found worms in an egg-shaped chocolate product he bought for his daughter.
"Normally, she quickly opens this egg to get little toys inside it and then eat it…this time, I opened it and saw the worms and eggs."
Follow Emirates 24|7 on Google News.