Nine casualties in Italian train derailment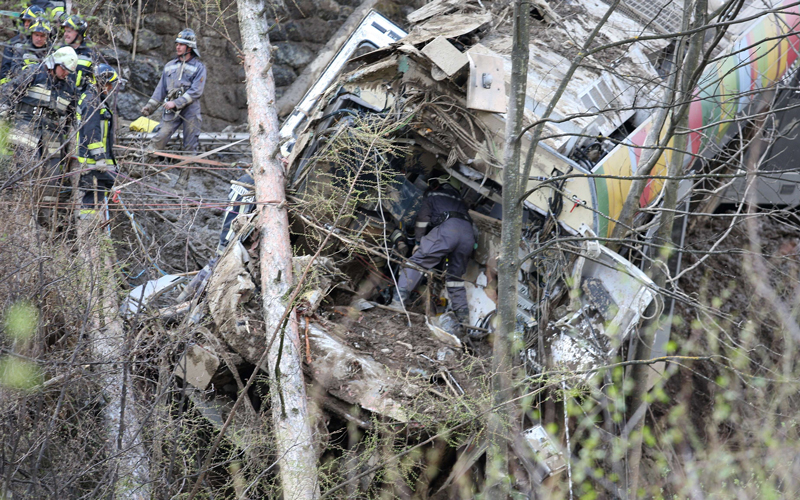 The death toll in a train derailment in northern Italy on Monday has been revised downward from 11 to nine, a provincial governor said.
"There was an error in the counting of the victims in the confusion of the moment," Luis Durnwalder, governor of Bolzano-Bozen province near the border with Austria, told the ANSA news agency.
More dead may be found inside the train, he noted.
A landslide threw the three-carriage passenger train from its tracks in mountains near Bolzano, leaving dozens injured, five seriously, firefighters told AFP earlier.
The landslide hit the front passenger car outside the town of Merano at around 9:00 am (0700 GMT), said an official with the Bolzano firefighters.
The wagon was left hanging precariously several metres (feet) over the Adige river and firefighters used cables to prevent it from slipping further down the mountainside, ANSA said.
Follow Emirates 24|7 on Google News.