2012 doomsday: Birds fall from sky in the US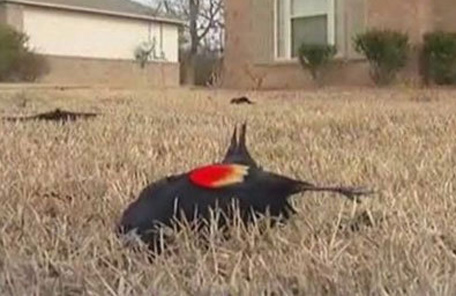 Authorities in a central Arkansas town say about 100 blackbirds died on New Year's Eve after being spooked by fireworks, far less than the thousands that perished there a year ago.

Beebe police Lt. Brian Duke said Sunday that officials asked people to stop setting off fireworks after blackbirds again started flying into objects and each other. Residents were celebrating the year's end with fireworks in their neighborhoods.

Duke says police are gathering information and may have more details Monday.

Large numbers of migrating blackbirds roost in the community northeast of Little Rock. Last year, fireworks were blamed after thousands of birds were rousted from their roosts and flew into homes, cars, telephone poles and each other.
Follow Emirates 24|7 on Google News.