Are beautiful people happier?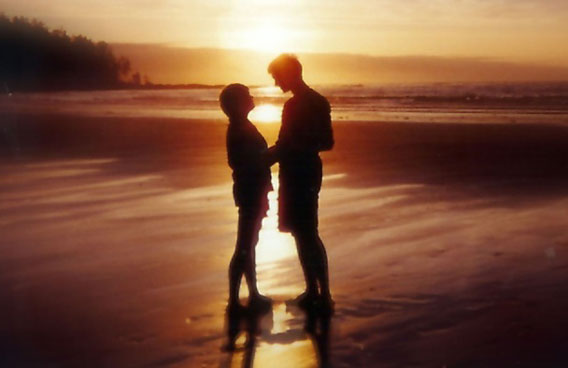 New research by economists at the University of Texas at Austin suggests good-looking people are happier than those who are plain looking or unattractive.
Researchers said that beautiful people can achieve higher salaries and other economic benefits such as more successful spouses who come with beauty.
The study said the same is true for both beautiful women and men across different cultures. Authors Daniel Hamermesh and Jason Abrevaya detail the findings in their paper called, " Beauty is the Promise of Happiness?"
The economists will release the report this week and is posted at the website for the German-based Institute for the Study of Labor.
Hamermesh said his previous research has shown better-looking people generally earn more money and marry better-looking and higher earning spouses than others. His upcoming work, "Beauty Pays: Why Attractive People are More Successful," will be released this summer.
The economists analyzed data from five surveys in the U.S., Canada, Germany and Britain. The surveys asked 25,000 people about their levels of happiness and also either required an interviewer to rate participants' attractiveness or evaluate their beauty from their pictures.
Researchers said the top 15 percent of people ranked by looks are more than 10 percent happier than people ranked in the bottom 10 percent of looks.
"By showing that it matters, it matters a lot, but not hugely - those who are bad looking shouldn't be disheartened by their bad looks. There are so many other dimensions along which one can be happy," said Hamermesh.
Although some say the study is too subjective.
"I don't think the definition of beauty can be defined," said UT Senior Lisa Doan.
But Dr. Paul Berry with Surgical Renewal & Aesthetics agrees with the study. That's one reason he became a plastic surgeon--to help people who qualify become more beautiful and more successful.
"There are so many people out there that are suffering because they're dissatisfied with something about themselves," said Dr. Berry.
But even with a professional eye for outer beauty, Dr. Berry says inner beauty is important as well.
"Just like a straight nose or nice ears," he said.
Beauty may be more than skin deep according to the study--but most say true beauty comes from the soul.
Follow Emirates 24|7 on Google News.