Balloon boy 'flying saucer' sells for $2,500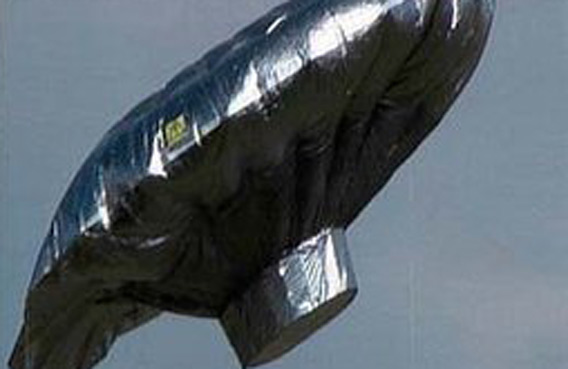 Richard Heene's "flying saucer" didn't fetch the $1 million he had hoped. Instead, for the balloon boy hoax, Heene pleaded guilty to attempting to influence a public servant and was sentenced to 90 days in jail, and his wife, Mayumi, got 20 days behind bars.
According to The Coloradoan newspaper the balloon was sold this week to an anonymous Colorado bidder for $2,502, the family's lawyer Perry Rausher said.
The silver helium balloon grabbed the world's attention in October 2009 because authorities were led to believe Heene's son, Falcon, was in the homemade contraption when it took flight from their backyard in Fort Collins, Colo.
Rausher said the cash will be donated to relief efforts in Japan, minus $60 to pay for the family's auction website fees.
The balloon buyer didn't specify what he intends to do with the contraption.
Follow Emirates 24|7 on Google News.