Best of web: Dead man comes alive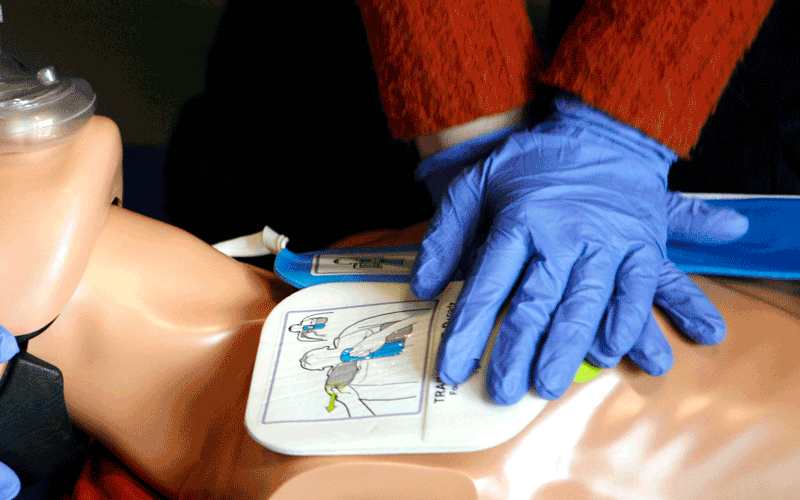 Dead man comes alive...
A 65-year-old Malaysian man who was pronounced dead by doctors came alive two hours later when his family was making preparation for his funeral, reported 'AsiaOne'.
This rare phenomenon known as the Lazarus Syndrome.
Apparently, he had a fight with his older brother and sustained injury on his right hand. Following which he collapsed and stopped breathing. His 26-year-old son rushed him to a hospital, where he did not respond to an hour-long CPR (cardiac pulmonary resuscitation) procedure. The doctors pronounced him dead, thereafter.
However, two hours later, a stuneed doctor called the son to report his father was alive and has been transferred to Cardiac Care Unit.
4-year-old children caught smoking on train
(FILE)

A video of two children smoking cigarettes on a train has sparked fresh debate about the scale of China's tobacco habit, the Daily Mail reported.
The short video shows two young boys - aged approximately three to four years old - laughing as they puff away, with one blowing smoke into the others face.
When one surprised passenger asks 'Does he know how to smoke?', another replies, 'Yes, you see he can inhale!', according to the website behindthewall.com.
The young pair are stood on the space between two connecting train carriages, which often serves as a smoking area on Chinese trains.
Smoking is a huge problem in China. The cost per year to the health service was more than 70billion yuan last year - approximately £6.5bn.
It has arguably the biggest smoking problem in the world, with at least one million deaths per year from smoking related illnesses.
As much as 30 per cent of China's population smokes - around 300 million people - compared to around 10 million adults in Britain. As many as 53 per cent of adult men smoke in China.
Smoking was banned in public places in Britain came into force on July 1, 2007, and smoking rates have been steadily dropping for decades.
China first mooted a ban as far back as 1995 and while any such plans have been fiercely opposed, restrictions are extended regularly.
The latest initiative, announced last month, will ban smoking starting May 1 in all indoor public areas.
Gun cache under bed of boy aged 9
(FILE)
Shocked cops probing the murder of an innocent schoolgirl found a guns cache stashed under the bed of a boy aged nine.

The haul was in addition to the murder weapon - which had been used in six other shootings, The Sun reported.

Brilliant pupil Agnes Sina-Inakoju, 16, was hit in the neck by a bullet at a pizza takeaway.

The two evil thugs responsible for her death were jailed for life - and told they will serve at least 32 years - after being convicted of murder yesterday.

And it emerged their weapon, a Croatian-made Agram sub-machine gun, was linked by ballistics experts to a string of mob-related shootings in London stretching over 16 months.
Cops said it showed how gangs often trade or borrow guns - or sometimes steal them from rival hoods.

Agnes, who hoped to go to Oxford University, was unwittingly caught up in escalating violence between the London Fields and Hoxton Boys gangs a year ago.

London Fields members Leon Dunkley, 22, and Mohammed Smoured, 21, cycled up to the Hoxton Chicken and Pizza takeaway in East London believing Hoxton Boys thugs would be inside.

They were bent on revenge after a pal was beaten up.
Hooded Dunkley pulled out the sub-machine gun and fired a single random shot through a window while Smoured acted as lookout.
Agnes was joking with two friends as she waited for a pizza. Harrowing CCTV footage from the takeaway showed her falling to the floor.

She remained motionless for a few seconds before she rolled over clutching her throat as her friends jumped across the counter for cover.
Boy dies after doctors tell him to go home and sleep off sore throat'
(AGENCY)
A six-year-old boy died from meningitis just hours after he was sent home with antibiotics by hospital staff.
Mohammed Akheel Khan was rushed to Rochdale Infirmary Urgent Care Centre by his mother Safina, after he started vomiting at school, the Daily Mail reportd.
He was discharged by a doctor, who Mohammed's family say told them the little boy had tonsillitis and that they should let him 'sleep it off'.
But less than five hours later Mohammed was taken back to the hospital after his condition deteriorated.
He was diagnosed with meningitis and died two hours later.
Mohammed's grandmother, Christine Akram, who lived with Mohammed and his mother in Rochdale said: 'We noticed some small bruises on his stomach and asked them to check for meningitis, but they just told us it was nothing.
'When he was discharged he started to be sick in the car park so I went back in and told them I was not happy.
'They just said take him home, put him to bed and let him sleep it off.'
After Mohammed first became unwell at school, teachers at his primary school contacted his mother who took him straight to hospital at about 4pm.
He was discharged at 6.30pm but his condition worsened and he was taken back to the UCC at 11pm.
He was diagnosed with meningitis at about 1am on Saturday and a consultant was called to treat him, but he died under two hours later.
Mohammed's funeral was held on Monday. Rochdale Infirmary's A&E was recently downgraded to an urgent care centre and Mohammed and his family campaigned against the changes.
Last month, Mohammed was among a 400-strong crowd who marched through Rochdale town centre to protest against cuts at the hospital.
Mrs Akram added: 'When we went on the march he was telling everyone that he was going to save Rochdale Infirmary.
'He was such a clever and bright little lad. He was always happy and always wanted others around him to be happy.'
The UCC is staffed by two GPs and emergency nurses who can call on consultants for support. A hospital spokesman said Mohammed was treated by the same level of medic who would have seen him had the unit still been an A&E.
Dr Anton Sinniah, clinical director of medicine for the Pennine Acute Trust, which runs Rochdale Infirmary, said: 'He was seen by the doctor in the Urgent Care Centre.
'Full checks were carried out. Mohammed was then discharged and the family was advised to come back if he became unwell again or if they had any concerns.'
99% of UK nurses back no confidence vote in 'gutless' reforms
(AGENCY)
Nurses have voted overwhelmingly in favour of a motion saying they have 'no confidence' in the Health Secretary's management of NHS reforms.
Delegates at the Royal College of Nursing conference in Liverpool voted 99 per cent in favour of the motion, to 1 per cent against. It is the first time such a vote has taken place, the daily Mail reported.
It is a huge embarrassment to Mr Lansley, who is holding a 45-minute Q&A with 65 nurses as part of the Government's 'listening exercise' on the controversial NHS shake-up.
After the vote Mr Lansley said: 'I did read what was said this morning and the result. I'm sorry if what I'm setting out to do hasn't communicated itself.'
The Government has come under repeated attack over the Health and Social Care Bill, which will remove Primary Care Trusts and allow GPs to control most of the NHS budget from 2013. It also raises the prospect of allowing private companies to bid for providing public health services.
The Bill has caused a huge backlash especially among health worker unions and the Government is now using a 'pause' in the passage of the legislation to listen to concerns.
Follow Emirates 24|7 on Google News.