Bizarre: Toddler stuck in vending machine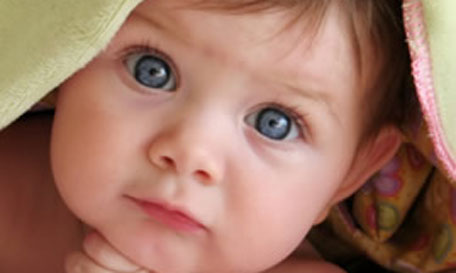 A toddler has climbed up the chute of a toy vending machine in Victoria after seeing a toy he wanted to play with.

The three-year old boy from Ballarat was oblivious to the danger while stuck in the machine, handing out toys to other children and eating lollies.

The boy's concerned mother said her son was having fun.

'He didn't realise, which was good, that he was in a dangerous position.'

His mother was eventually able to see him safely back down the chute.
Mum, 11-year-old son share a beer
Police found a 11-year old boy staggering around a residential street in Bransholme, Hull, England.
After a test it was found that he had a blood alcohol level of 187mg - more than twice the legal limit for driving.
Concerned about his welfare an ambulance was called to take him to hospital.
After investigation it was found that the mother allows her 11-year-old son to get drunk and she accompanies him.
An eyewitness said that she saw the mother heavily drunk and arguing with her son over a bottle of drink in the street. It seemed the son was under the influence of alcohol and unable to stand up of his own accord.
Their argument over the bottle grew violent and the mother started hurting her son when the police were called.
The mother very blatantly said to the onlooker that they often drink together and he always acts like this.
Police said the boy was so intoxicated he could barely stand. The boy swore at his mother. He slumped to the ground. He was crying and began to vomit, reported DailyMail.
The child has been taken away from his mother and the pair are no longer in contact. The woman received a 12-month community and supervision order, designed to tackle her problems.
Woman sexually assaulted in her sleep
A woman claims she was sexually assaulted by an intruder as she lay in bed asleep with her boyfriend in Whitby, England.

Police were investigating the indecent assault, which believed was random.

Detective Shane Carter, of the Porirua CIB, said the attack happened in the early on Sunday.

The woman was asleep in bed with her boyfriend at their Leeward Drive home when she was indecently assaulted by an intruder.

"The pair woke up and the offender ran down the hallway and left the house through a sliding door before fleeing in a vehicle."

Police were not aware of any other similar incidents in the Whitby or Porirua area in recent times.

"This incident is a timely reminder to ensure all doors are locked and windows are secured before going to bed each night."
Mom separated from baby coz of speeding granny
A 50-year-old grandmother was caught speeding and failed to pay a fine and risks imprisonment.
But the punishment is meted out to her daughter and grandchild.
The baby has been taken away from his mother.
It is feared that teenage motherAnn-Kathrin Leitner will not be able to take care of her child if her mother Heidi is sent to jail for failing to pay the €1200 ($1500) fine.
Heidi has since paid the fine, but the boy has not been returned to his family since he was taken two months ago, The Austrian Times reported.
Ann-Kathrin, who lives with Jonas' father, Andreas, said the family would have been able to manage even if her mother had been jailed.
Heidi said it was only natural for a young mother to need support, but the young parents were "managing fine".

Delhi doctors removed bullet from boy's skull after 27 hours

On Sunday in New Delhi a private hospital doctors has operated a Class 5 student Nakul Bhargava, As they took out the bullet which has been inside the boy's skull.

For about 27 hours the bullet stayed inside the boy's skull before it was removed.

When first the boy was brought to the government Hospital, a small amount of blood coming out of the boy's head.As the doctors thought that it was a small injury, and after first-aid they sent the boy back.

Two days later, Nakul had severe pain in his head and he complained of vomiting. He was rushed to a private hospital, where an x-ray and CT scan showed a bullet lodged inside his skull.

The incident took place on Feb 2 when somebody shot at Nakul near Sai Baba temple in Jagatpuri. The assailant remains unidentified.

Doctors said that the boy was really lucky, if the bullet would have been moved an inch ahead, At that moment itself the boy could have been died.
Train roof riders face gunge hit

Indonesia has come up with another bizarre plan to stop commuters riding on the roofs of trains - hit them with brooms drenched in putrid gunge.

"For anyone who is still up there, it'll be like a whip," said Ahmad Sujadi, of the state-run railway PT Kereta Api Indonesia. The contraptions will be installed at select crossings.

Indonesia has tried just about everything to prevent passengers from clambering on to the roofs of the trains which criss-cross its main island of Java, including spraying them with paint guns, calling in sniffer dogs and asking for help from Muslim clerics.
Love gone wrong? Go digital to get over an ex

You thought you found your one true love online, but now you've been dumped by text or defriended on Facebook without a peep of explanation. Hours of bad TV in your bathrobe haven't helped. Your friends are tired of your whining.

Forget a pampering makeover to help heal your broken heart this Valentine's Day. Go for a "digital breakover" instead, using a growing number of tech tools to save you from yourself or to sob on a safe shoulder in the ether.

Online dating sites and apps for hooking up on the go are abundant. Only one of the Apple app store's recent top 12 downloads for the iPhone was about something other than romantic love, but breakup tech hasn't kept pace.

Melissa McGlone, 46, in Alexandria, Va., turned to The Ex-App after a three-year relationship ended recently with an unceremonious text. After a weak moment or three of electronically stalking her dumper, she used the text, call and email blocker to hold his digits at bay until she could resist temptation on her own.

"I no longer humiliate myself by trying to contact him," said McGlone, a divorced mother who was 18 years out of the dating scene when the two first met.

The free app took off last March with about 3,000 downloads in the first nine months. Unlike other blocking tools, The Ex-App also tracks the number of consecutive days spent NOT trying to ferret out a former love.

In New York, 28-year-old Amanda Green relied on the well-established Dear Old Love Tumblr blog after she was dumped on Independence Day 2009 a year into a relationship. The site for the lovelorn describes itself as an anonymous safe haven for "short notes to people we've loved (or at least liked). Requited or unrequited." A selection of notes from the site was later turned into a book.

"It's a refuge for those of us who know our friends are getting tired of listening to us, or those of us who don't have a confidante at all," said Green, who posted there regularly for a few months. "It's also a reminder of how universal these feelings are."

For Green, it was a place to let go. Hard.

"When I went to your apartment to get my things, I dipped your toothbrush in the toilet. I wasn't gonna kiss you ever again anyway," she poured out in one of the messages she left there.

"It's a, perhaps unfortunately, true story," Green said, "but I'm in a much better place now. I think I deal with this stuff better now. I'd like to think Dear Old Love has something to do with that."

There's also CheaterVille.com, a site full of alleged cheaters complete with mugshot-like photos and sometimes lengthy explanations of love deceptions. While the culprits are identified by name and town, the posters are anonymous.

And NeverLikedItAnyway.com, where dumpees sell off their engagement rings, wedding gowns and other gifts from exes. A recent bargain of the week featured an anonymous teacher's lynx fur jacket with a real-world price of $12,000 but a breakup asking price of $7,995. Transactions are private via direct message through the site.

The latest entrant is WotWentWrong, brand new for dumpees in search of feedback from their formers after a first date failed to produce a follow-up call or budding love died on the vine without explanation.

Registered users fill out detailed questionnaires covering what information they're after (was it my hair, the way I dressed?) and can customize a template letter to be sent through the site to an ex. The ex can respond with as much detail as he or she desires through the site, without contacting the sender directly.

"Many new relationships end without an actual ending, be it in person or via technology," said the site owner, Audrey Melnik, who came up with the idea after a first date she thought went well vanished without a word.

"There are times when you can be left wondering why things ended if you didn't ask at the moment that you broke up. We provide a way to give closure," she said.

The site received 28,000 unique visitors less than two weeks after it was launched Jan. 24, Melnik said.

Melnik and Andrea Miller, who runs the dating portal YourTango.com, are certainly tech savvy, but they're both old fashioned when it comes to breaking up.

"It's totally inappropriate to break up digitally," Miller said. "You should have a conversation."

Miller has declared Feb. 13 "break up with your ex day" for the second year, offering a range of "breakover" tips and advice on her site.

She asked 1,300 of her readers for the biggest issues after a breakup and 71 percent said they think about their exes too much, while 57 percent not currently in a relationship said thinking about their formers prevents them from finding new love.

Of those who are married, 36 percent said their attachment to an ex interferes with their current relationship.

"People are connected to their exes in a profound way and many used technology to find love in the first place," Miller said, "yet there's this paucity of technology to help you after a breakup. We're saying get on with it, in our digital lives as well as ours hearts."
Follow Emirates 24|7 on Google News.