Crazy World: Man bites police dog, sues cop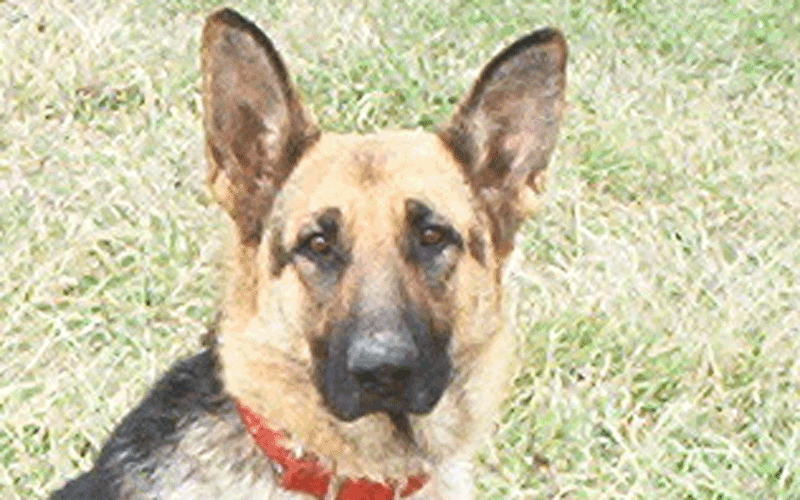 Man bites police dog, sues cop
An Arizonian man, who is serving an eight-year term, for a couple of charges including biting a police dog while being arrested for an alleged burglary, is now suing police officials.
He is seeking $450,000 from the departments alleging that the officials crossed all limits and violated his rights while arresting him last month, reported 'Perthnow'.
Erin Sullivan, 33, claims the cops refused to give him insulin for diabetics resulting in him suffering from seizures in jail.
Sullivan was convicted of criminal trespassing, second-degree burglary and cruelty to animals over a Glendale burglary and subsequent tussle with a Phoenix police dog Zeke.
His complaint alleges that it was unnecessary for police to deploy Zeke as he had surrendered, dropped to his knees and placed his hands behind his head.
"The dog bit Erin three to four times, resulting in Erin having over 40 staples put into his body to heal the wounds," according to the complaint. "When the dog went for Erin's neck area, Erin felt his life was in danger and hit and bit the dog on its nose," the suit added.
The bite to Zeke's face required medical attention, police said at the time. "Sullivan punched Zeke in the face then bit Zeke on his muzzle. Zeke then repositioned his bite to Sullivan's upper left arm. Sullivan pulled Zeke's face toward his and bit Zeke over his right eye," a police report said.
'Male' visa bride was 'driven away'
(AP)
A transexual who dumped her husband two weeks after getting a UK visa has hit back at claims he has been left heartbroken - saying she left because he ignored her.

School caretaker Ian Young has told how he was left devastated after he spent £12,000 on winning Malaysian-born missus Fatine, 38, permanent leave to stay in Britain - only for her to leave him, The Sun reported.

The 32-year-old said she walked out two weeks after her visa was granted and headed to Blackpool.

But Fatine claims Ian drove her away with his bad behaviour after she made major sacrifices to move to the UK and live with him.

She said: "In the end he was totally ignoring me. It's horrible when the man you love treats you like that. I've sacrificed my life because of him."

Ian, who had to leave three jobs at schools after parents complained about his lifestyle, admitted he had not treated her as well as he could have done.

The night before Fatine left, she said they had a massive argument and Ian stormed out of the house they shared in Pear Tree, Derby, leaving her "without any money".

Ian met Fatine — who did not want full sex-swap surgery — in Kuala Lumpur in 2006. They wed in a civil ceremony in Britain in 2009.

Fatine said there was little chance of a reconciliation and she would agree to her husband's requests for a divorce.

She said: "How could we get back together when my husband has said a lot of bad things about me? I Want to move on with my life. I'm living with a friend, who has given me a place to stay, and I'm trying my hardest to find work.

"I loved Ian, not just for a visa. I had no friends, no family over here - I was totally dependent on him
I won't pronounce you sham and wife
(AGENCY)

Vicars in UK are getting an idiot's guide to spotting sham marriages - which warns them to beware couples who speak different languages.

Other "clues" are brides or grooms who refer to notes if asked about their fiancé, get a wad of cash or go home separately.
The advice is part of a crackdown by the Church of England and Home Office on immigrants undergoing bogus ceremonies to stay in Britain, The Sun reported.

Vicars are being told not to nod through applications to wed just by reading marriage banns to see if people object.

Instead, brides or grooms from outside the EU will be told to obtain a common wedding licence, meaning they face greater checks and have to make sworn affidavits.

If a couple insist on just having banns, clergy are told to make thorough checks - including visiting their home.

Bishop of Ripon and Leeds the Rt Rev John Packer said the tips would help to weed out people abusing the system. He said: "The office of Holy Matrimony must not be misused."

Immigration Minister Damian Green said a UK Border Agency clampdown had resulted in 155 arrests.

He added: "The guidance is another step forward. Fraudsters should remember a marriage does not give automatic right to remain in the UK."
Boy burns in dryer as mum slept off hangover
(AGENCY)
A boy of four died after being spun around inside a tumble dryer for up to two hours while his mother slept off a hangover at a friend's house, an inquest heard.
Sonny Gibson suffered terrible burns and inhaled scorching hot air after becoming trapped inside the machine at his hom, the Daily Mail reported.
His mother Anne-Marie Gibson found him dead after she returned to the house.
It is believed the 'mischievous' child, who loved playing hide and seek, had climbed into the machine which started automatically after the door slammed shut on him, possibly when he accidentally kicked it.
Mrs Gibson, 42, wept as she recalled the moment she returned from the friend's house on the morning of July 26 last year having had 'one too many' the night before and realised her son had disappeared.
The mother of five called the police who began a search.
When a police officer asked Mrs Gibson what Sonny had been wearing last, she checked the tumble dryer and found her youngest child dead inside the machine wearing only his pyjama top.
Mrs Gibson, a care assistant, is separated from the boy's father Stewart Gibson, who had been due to take Sonny on holiday later that day.
She said: 'I rang his dad to see if he had come to pick him up, but I knew he would not have done that without telling me.
'Then I started searching the house again with the WPC. I looked in the washing machine to see if I could work out what he was wearing.
'I opened the tumble dryer and he was there. The dryer door was closed. I just opened it and saw him in there, he was just curled up. He looked like he was sleeping, but I knew he was dead.'
Sonny had been left in the house in Ashbourne, Derbyshire, with two teenage family members and at first Mrs Gibson had lied to police about events.
She told them that on the morning Sonny was found dead she had been with him and he had disappeared while she popped out to get some cigarettes.
She claimed she said this to protect the family members with whom Sonny had been left the night before and take the blame on herself.

Schoolgirls face skirt ban
(AGENCY)
A school may ban girls from wearing skirts because they often look like they are 'going to a nightclub'.
Girls at Tewkesbury School in Gloucestershire, UK, could be forced to wear trousers as part of a move to stamp out sloppy dress, the Daily Mail reported.
Headteacher John Reilly complains some are wearing them so short they are 'almost like belts.
The proposal to stop skirts altogether is part of measures put out to pupils and parents for consulation.
They also include plans for clip-on ties. The consultation period has now ended but no decision has yet been made.
Reilly said: 'The way some of the girls wear them, they're almost like belts. Most youngsters wear their skirts properly, but if some wear them like they're going to a nightclub, that's not appropriate.'
At the moment, girls at the 1,700-pupil school can either wear skirts or trousers.
Some girls fear a skirt ban would leave them too hot in the summer, while others say trousers would be unfashionable and unfeminine.
Reilly refused to give details of parent and pupil feedback but the measures would be implemented from September 2012 if they are ultimately approved.
He said it would not be right to discuss the matter in detail ahead of the governors' decision next month.
One teenager at the school, who asked not be named, said she hoped the skirt ban idea would be thrown out.
She said: 'It would reduce pupil choice, and trousers do not look as smart as a skirt. Also, black trousers would be hot during the summer.'

She kissed a woman then set herself on fire
(AGENCY)
A woman passenger who committed suicide in a train toilet by setting herself on fire was named as Rachel James, the Daily Mail reported.
The blonde passenger, 43, from Uxbridge, west London, calmly kissed an elderly woman before setting herself on fire, it was revealed.
Carrying a can of highly flammable gas, she walked along an aisle on the London-bound train as it approached Leighton Buzzard railway station, in Bedfordshire, before igniting it in the cubicle.
Passengers were forced to flee the resulting blaze after hearing a loud explosion on the 4.25pm service from Northampton on Monday.
Tim Naylor, who was evacuated from the train, said: 'There was a big, loud screaming sound. Smoke was coming in the doors and we could see flames in the carriage. It was pretty frightening,' he told the Daily Mirror.
The Ms James was pronounced dead at the scene and was due to be examined by a pathologist.
Police sources said she was seen chatting with an elderly couple before kissing the woman on the cheek moments before she died, it was reported.
Anne Farthing, 49, who saw the fire from her flat, said: 'I looked out of the window and saw thick smoke that was like a fog. The train was going from Northampton to London and when it got to the station, for some reason it reversed back up the track under the bridge. The other passengers must have got out there and walked up the track.'
Follow Emirates 24|7 on Google News.