Company owner builds wall of money to protect himself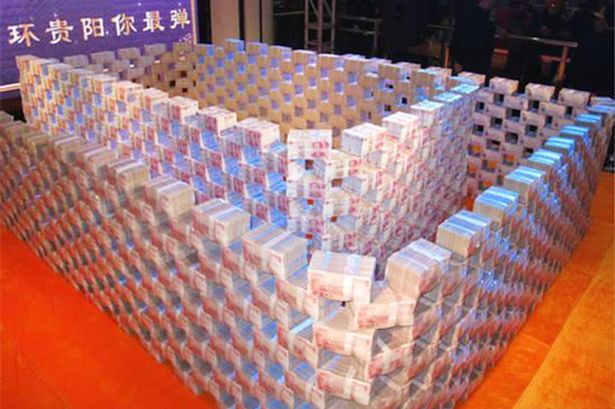 A businessman in China came up with an apt way to quell rumours about his bankruptcy.
Property developer Cheng Hsiao, 45, built a giant wall of money and started handing out cash to angry staff, reported 'Mirror'.

After rumours circulated that he had run out of cash and couldn't keep his promises made to farmers, who had handed over their land for a new business park, he resorted to the extreme action.
Fearing he would flee with their cash, farmers along with the company staff stormed to his office, with the aim of confronting him. However, they were shocked to see there were no security guards and the doors were open.
They saw a giant wall of money and their boss standing behind that. Hsiao immediately started distributing it out to staff. He not only settled the debts but also gave them bonuses.
Follow Emirates 24|7 on Google News.