Crazy World...iPhone tracks car theft suspect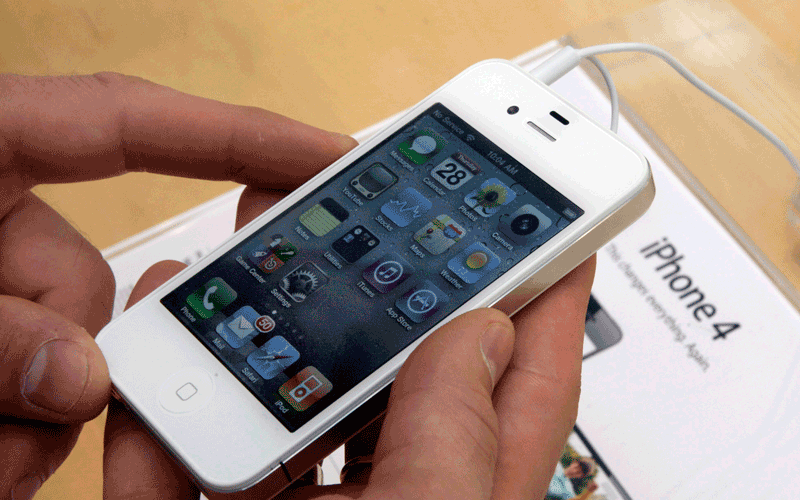 An iPhone left in a stolen truck led the police to the suspect who is allegedly involved in multiple break-ins in Colorado, US.
The suspect stole the truck that was left unattended. However, little did he know that the owner's iPhone was lying on the front seat.
The owner began tracking his vehicle's location though a website monitoring the phone's GPS application and updated the police. The officials soon nabbed the culprit, according to an AP report.
Police also found items from other burglaries in the area inside the truck.
80-yr-old granny wanted for armed robbery
Police are searching for a 'grandma bandit' accused of robbing shoppers at gunpoint in California, US.
Believed to be about 80 years old, police say "her getaway car is an older model dark sedan with tinted windows and a missing hubcap, possibly a Dodge Neon," according to a report in 'Katla.com'.
One of the victims recalling the incident says while she was at the Kohl's the elderly suspect approached her with a semi-automatic weapon and demanded her purse.
The last attack reported was outside Wal-Mart not far away from the police headquarters. She allegedly sports sunglasses and a scarf.
Naked burglar caught eating raw chicken
A house owner who returned home after dropping her daughter off at school in Dallas was shocked to find a bloody, naked burgler eating raw chicken in the kitchen.
On driving inside her apartment, she noticed her bathroom broken. She opened the front door and walked into the kitchen and became hysterical at the strange sight. As she screamed and ran out, the burglar locked her out, reported 'Myfoxdfw.com'.
Police had to kick open the door and use a gun to subdue the suspect.
He apparently had cut himself several times while climbing into the apartment, police said. The lady of the house is yet to recover from the trauma and her family is worried as "she's pregnant".
Meanwhile, the suspect is being treated for injuries in hospital.
Boy wears skirt to school in protest
A 12-year-old school boy of Impington Village College, near Cambridge, wore a skirt to school to protest against the rules that ban boys from wearing shorts.
'Daily Mail' quoted Chris Whitehead as saying: "It is unfair that girls can change into skirts during the hot weather, while boys have to swelter in long trousers."
Whitehead, who is in Year 8, said wearing long trousers in summer affects boys' ability to concentrate. "It discriminates against boys. I will march in a skirt with other boys waving banners and making a lot of noise."
The school policy states students must wear 'plain black tailored trousers or knee-length skirts without slits' but does not specify a gender. This means shorts are banned by their omission.
"Wearing a skirt is just like wearing shorts with a gap in the middle. I don't feel silly at all. I don't embarrass easily," he said.
Meanwhile, his mother, a math teacher, said: 'I'm delighted that Chris is taking action on what he believes in..."
The boy's father, who owns a publishing company, added: "It's a creative and imaginative idea."
Follow Emirates 24|7 on Google News.