Peeping Toms can watch 'live' models bathing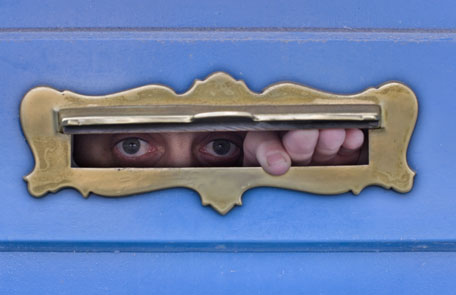 LONDON: Live installations at exhibitions are a common feature. However, at the Cultural Olympiad's London 2012 Festival, visitors can view a live model having a bath through a key hole. Peeping Tom, did you say?
Women will be taking a bath in a live installation at the National Gallery, reports Daily Mail. The tiny hole will help the visitors watch a series of models taking bath over the next few months.
The idea belongs to Mark Wallinger, who is a Turner Prize-winning artist, who was inspired by Titian's masterpieces. Metamorphosis: Titian 2012 is his tribute to the spectacular paintings and how they continue to inspire artists even now.
Wallinger recruited the models via social networking site Twitter who agreed to his terms and conditions. The half-a-dozen models will work two-hour shifts each.
They would be expected to take turns to be spied upon by the public while they sit naked in a mock bathroom and pretend to take a leisurely bath.
MUST READ:

Video: Saudi dies during car stunt



Husband mistakes stranger in mall for wife… slaps her



Men stop train to rape housewife on board
Follow Emirates 24|7 on Google News.