Record-breaker to pay for celebration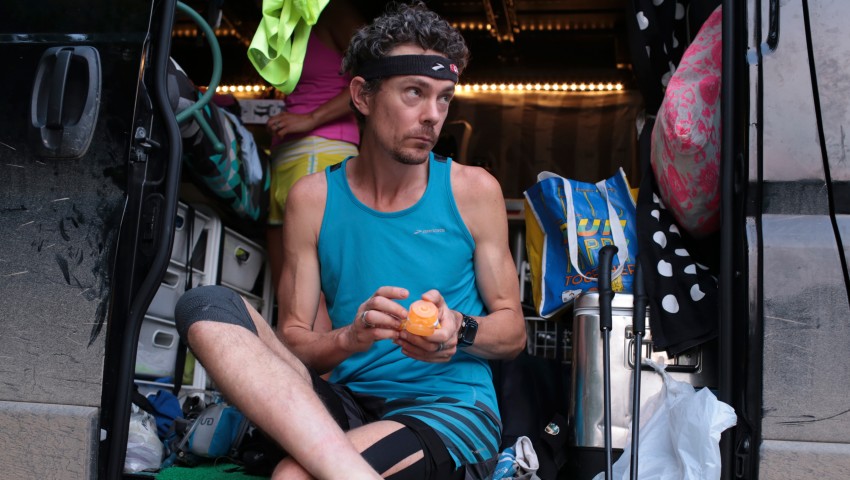 A Colorado trail runner who in July set a record for the fastest completion of the Appalachian Trail agreed on Wednesday to pay a $500 fine to Maine after breaking state rules by celebrating his feat with champagne at the trail's northern terminus, his attorney said.

Officials at Baxter State Park, home to the last 15 miles (24 km) of the 2,180-mile (3,508-km) trail that ends atop 5,269-foot (1,606-meter) tall Mount Kathadin, fined Scott Jurek for violating park rules against drinking in public, littering and hiking with an oversized group.

The latter two charges were dropped in a plea agreement in which he pleaded guilty to public consumption of alcohol, Jurek's lawyer said.

Jurek, a professional ultramarathoner who completed the Georgia-to-Maine trek in 46 days, 8 hours and 7 minutes on July 12, beat the previous record by more than three hours.

The high-profile trek sparked concern among park officials and some wilderness advocates about the commercialization and crowding of the Appalachian Trail, which has seen increasing use in recent years.

His journey was tracked in real-time by GPS, "liked" by tens of thousands on Facebook, followed by a support vehicle bearing the logos of corporate sponsors and drew national attention.

The number of hikers and long-distance trail runners completing the trek has more than doubled since the 1980s, according to Appalachian Trail Conservancy figures.

"These corporate events have no place in the park and are incongruous with the park's mission of resource protection, the appreciation of nature and the respect of the experience of others in the park," officials at Baxter State Park wrote in a Facebook post shortly after Jurek completed his trek.

Walt McKee, Jurek's lawyer, said officials had wrongly sought to make an example of his client.

"The irony here is the publicity surrounding this case will probably just attract more people to the park," he said.

Park officials did not immediately respond to a request for comment.
Follow Emirates 24|7 on Google News.