Woman discovers gold in her knee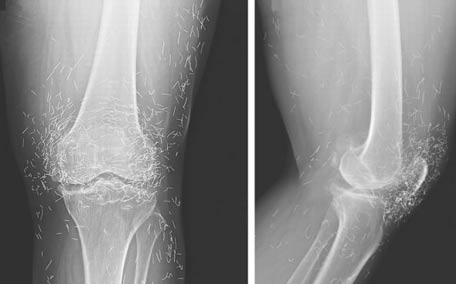 Doctors have discovered hundreds of tiny gold acupuncture needles in a woman's knee.
According to a report in LiveScience, quoting the New England Journal of Medicine, the gold needles were left behind in the 65-year-old South Korean woman's tissue from acupuncture sessions she underwent.
After she complained of severe joint pains an X-Ray showed the gold mine in her knees.
In the woman's acupuncture treatment, the needles, which were presumably made of gold, were intentionally left in her tissue for continued stimulation, according to the report.
Insertion of pieces of sterile gold threads around the joint is a common treatment for arthritis in Asian countries, according to the report.
Follow Emirates 24|7 on Google News.